At Greiner Buildings, we understand that you want your pole building project to match perfectly with your vision. Whether you are looking to build a Lined and Insulated Workshop, a new wedding barn, or your very own custom Shome®, it's important that your project meets your needs and expectations.
That's why we work directly with you to understand your vision and design it on our state-of-the-art 3D drawing program. As you can see from the images below, the rendering gives you a nearly exact replication of what the final product will look like!
Each project also includes a 2D CAD drawing. 2D CAD drawings provide both the customer and the builder with a solid plan for the project. You as the customer want to be sure we understand your post-frame building project thoroughly. We as your builder want to have a clear vision of the plan so we can complete it with excellence.
At Greiner Buildings, we CAD plan every building project showing door locations, window locations, post spacing, dimensions, bracing call-outs, and much more. We also provide SEPs: Stamped Engineered Plans (often required by code) for both our building customers and our contractor customers.
Call us today to set up an appointment. We can meet you at your location, or you can come to our office and we will draw your building concept on our big screen!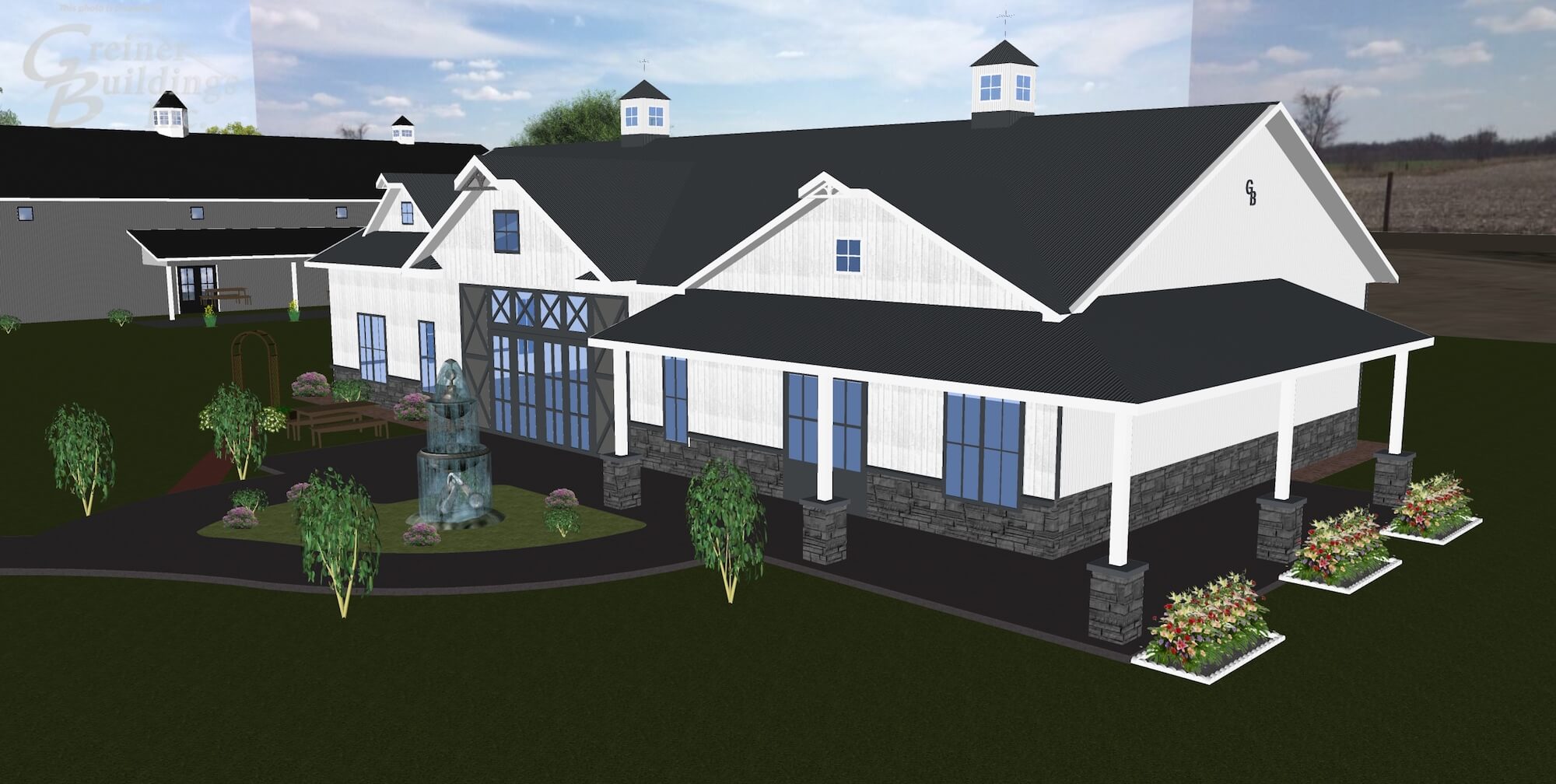 Pole Building Design Image Examples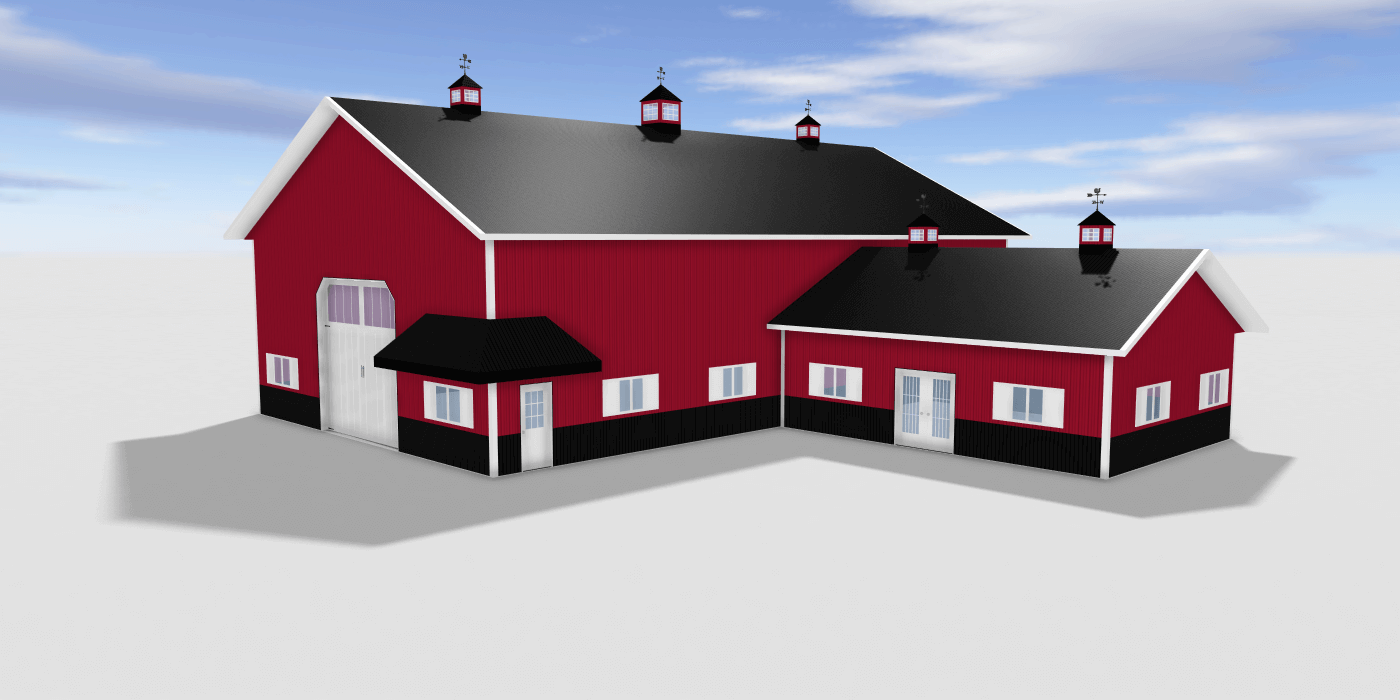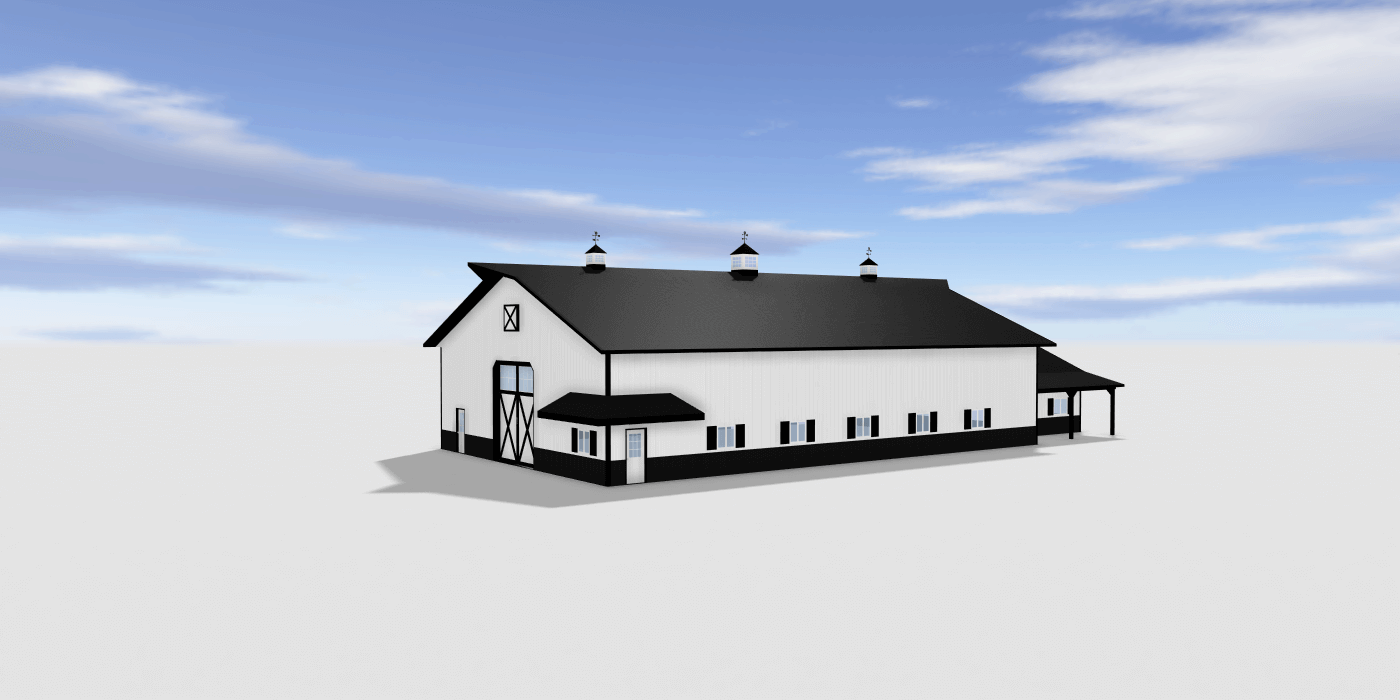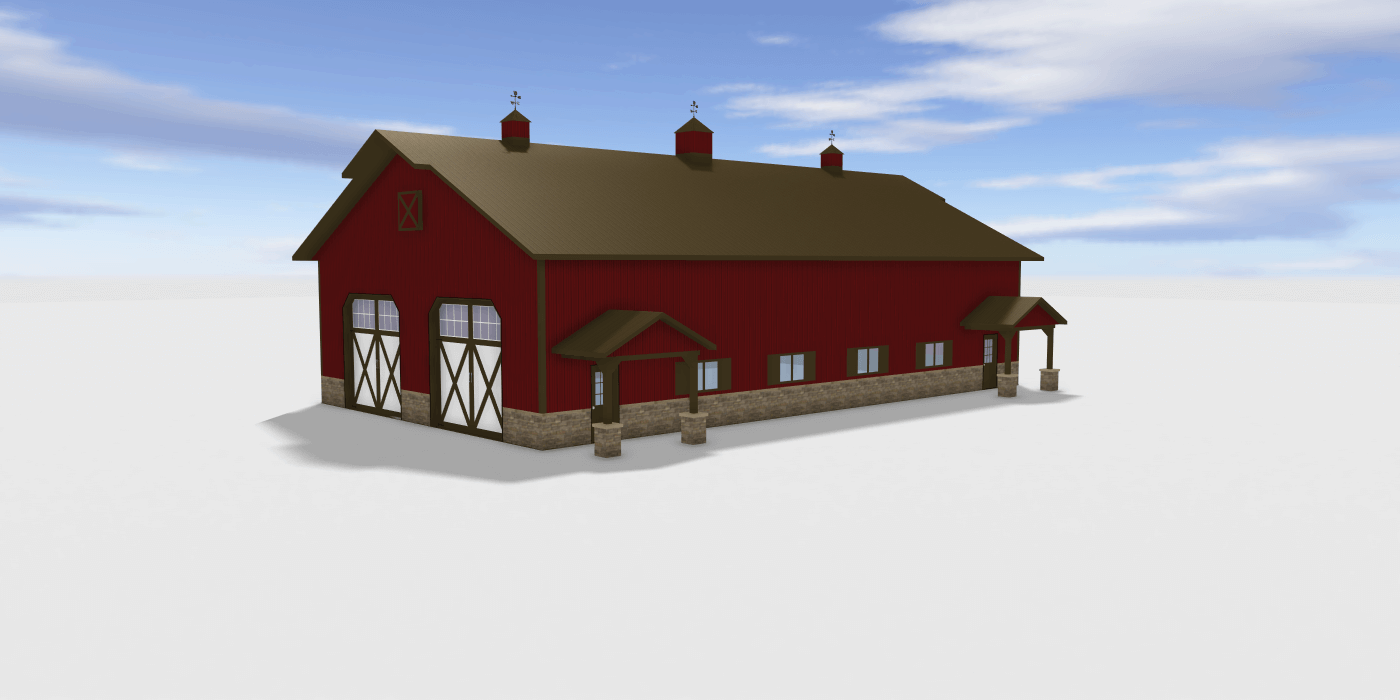 3D Pole Building Design Video Examples
Greiner Buildings offers post-frame floor plans for our out of service building area. Shop floor plans, Machine Shed floor plans, Shome floor plans, Barn House floor plans. Simply choose the GB# you would like to purchase!
A post-frame agricultural building can be a great place to store farm equipment and machinery to protect it from the Midwest weather.
Commercial pole buildings are an easy way to get your business built. We offer professional design plans, guidance, and quality construction.
Pole barn homes are a popular option because they can be a shop and home in one. You can get comfort, convenience, and customization with pole barn living.
What are you looking for?
Iowa and Illinois Accredited NFBA Builders. Washington, Clive, Kewanee, Quad Cities, Muscatine, Burlington, Des Moines, Ankeny, Winterset, Cedar Rapids, Iowa City, Solon, North Liberty, Mount Pleasant, Fairfield, Pella, Tipton, Williamsburg, Newton, Keota, Sigourney, Hiawatha, Marion, Columbus Junction, Wapello, Oskaloosa, Knoxville, Marshalltown, Altoona, Urbandale, West Des Moines, Bettendorf, Davenport, Ames, Kalona, Riverside, West Liberty, Princeton, Geneseo, Galesburg, LaSalle, Dixon, Rock Island, Moline, Wyoming and Sterling. Iowa and Illinois Quality Built Post Frame Pole Barns.