Work Shops Done Right – Pole Building Style
Pole Building Work Shop – Where You Get Things Done

Every hard working person out there would love to have a work shop all of their own. With a pole building work space from Greiner Buildings, you can have that work shop and stay on budget. Whether you need a place to store equipment, do woodworking, house your tool collection or any other work space need you can come up with, Greiner Buildings can fit that need. A pole building is a practical solution for a work shop, and we can customize one just for you.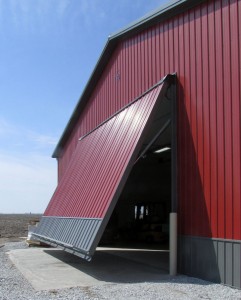 Greiner Buildings are is an award winning company for agricultural storage and work shops spaces. For larger scale solutions we offer hydraulic doors as well as overhead doors or sliding doors. Post frame buildings allow you the flexibility to have different heights in different sections of the building as well. Greiner building does 2D and 3D Plans when we are planning your project, so you can be involved in the building of your space from the get go.
Work Shop Options, Options, Options….
When building your building we have so many options to choose from. You can add Wainscot, rain gutters, Kynar Paint, Post Saver Post protection, Side Lite for natural lighting in your building. You name it, we can build it. You can easily get a free quote and add in the features you want to find out the pricing with the options you choose.
So for your dream workshop consider a Greiner Building. We serve Iowa, Illinois and most of the Midwest with locations in Iowa and Illinois both. Visit our photo gallery for work shops so you can start coming up with some great ideas of your own!
What are you looking for?
Iowa and Illinois Accredited NFBA Builders. Washington, Clive, Kewanee, Quad Cities, Muscatine, Burlington, Des Moines, Ankeny, Winterset, Cedar Rapids, Iowa City, Solon, North Liberty, Mount Pleasant, Fairfield, Pella, Tipton, Williamsburg, Newton, Keota, Sigourney, Hiawatha, Marion, Columbus Junction, Wapello, Oskaloosa, Knoxville, Marshalltown, Altoona, Urbandale, West Des Moines, Bettendorf, Davenport, Ames, Kalona, Riverside, West Liberty, Princeton, Geneseo, Galesburg, LaSalle, Dixon, Rock Island, Moline, Wyoming and Sterling. Iowa and Illinois Quality Built Post Frame Pole Barns.