How Long Will My Project Take to Build?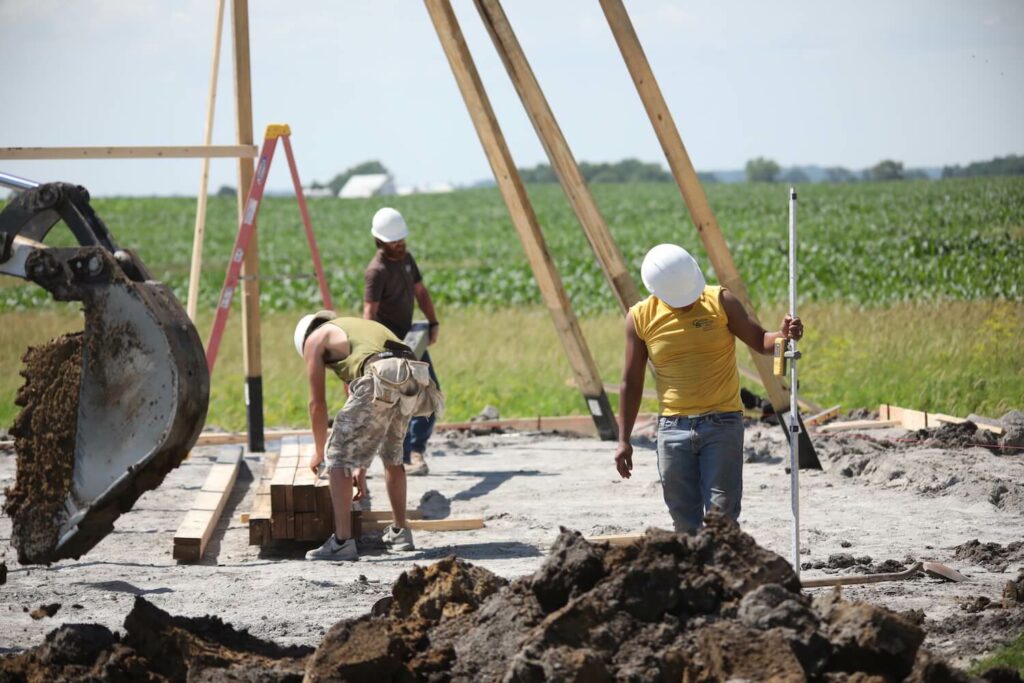 One of the most common questions customers ask is "How long will my project take to build?" The answer, unfortunately, isn't an easy one to calculate without first digging into some details. If you have a desired completion date in mind, you'll be able to work backward in developing a timeline, but there are many factors to consider.
Complexity and size are the most important elements in estimating a build time. A simple garage or residential storage project can be built in just a few days, whereas a large, complex project like a commercial event center or Shome can take 3 to 6 months or more.
But there are many things to consider outside of the actual physical build time that can impact the overall time it takes to complete a project:
Build location & site condition. Is the site level? Is the pad prepared that the building will sit on? How well does the site drain? Are there overhead obstacles like power lines and trees? Is there an existing safe working apron around the site? Just getting the site ready for construction will take time.
Crew availability. Your construction company will have an existing schedule of in-flight projects they're busy working to build and will have to fit your new project into that schedule. By scheduling sooner than later, and early before the peak building period in spring and summer, you can get a jump on other customers in the line. If subcontractors are needed for items like concrete, electrical, plumbing and HVAC, your project schedule will have to incorporate them as well.
Weather. Mother Nature will definitely have her say in how long your project will take. Once a construction project gets going and significant progress is made on items like exterior walls and the roof, weather will become less of a factor. But ice, snow, rain and mud can all add to the overall timeline of your project.
Material delivery schedules. Construction materials will need to be delivered and that can take anywhere from a few days to several week. You'll want to plan accordingly. There earlier they can be ordered, the less likely you are to experience delays.
Design services. Working with your builder to make all the decisions necessary to start a project will take some time. Developing the initial design, choosing your colors and finishes, and completing a final architectural layout can take a few days or even weeks. Making any changes to the design by adding features like doors, windows, porches will require a Change Order and will also add to the overall timeline.
Architectural and engineering approvals. If your project is a living dwelling or commercial space, you'll need to get stamped plans. This process can take several weeks to get completed.
Permitting & inspections. The type and number of permits and inspections required for your project will obviously depend on your local codes and building authorities. You'll want to get started early to understand the rules governing your location and avoid construction delays.
Financing. If you need to finance your project with a loan, it can take a few weeks to several months selecting and working with a bank to secure the funds.
In the end, there are many factors to consider beyond the actual physical work of building your project. Working through the process with your builder means getting started sooner than later if you want to meet a desired completion date.
What are you looking for?
Iowa and Illinois Accredited NFBA Builders. Washington, Clive, Kewanee, Quad Cities, Muscatine, Burlington, Des Moines, Ankeny, Winterset, Cedar Rapids, Iowa City, Solon, North Liberty, Mount Pleasant, Fairfield, Pella, Tipton, Williamsburg, Newton, Keota, Sigourney, Hiawatha, Marion, Columbus Junction, Wapello, Oskaloosa, Knoxville, Marshalltown, Altoona, Urbandale, West Des Moines, Bettendorf, Davenport, Ames, Kalona, Riverside, West Liberty, Princeton, Geneseo, Galesburg, LaSalle, Dixon, Rock Island, Moline, Wyoming and Sterling. Iowa and Illinois Quality Built Post Frame Pole Barns.