Iowa's #1 Metal Building Post Frame Pole Barn Company
At Greiner Buildings, we know what farmers are looking for when it comes to their shops and metal machine sheds. In our many years of expertise, we have designed countless and very diverse custom farm buildings.
Our long and rich history of providing agricultural buildings throughout Iowa and Illinois is something we take great pride in, as we have built many various post-frame units for the agricultural market including different kinds of pole barn machine sheds and other cold-storage buildings. As professionals, we work with your budget and guide you through the design process from start to finish.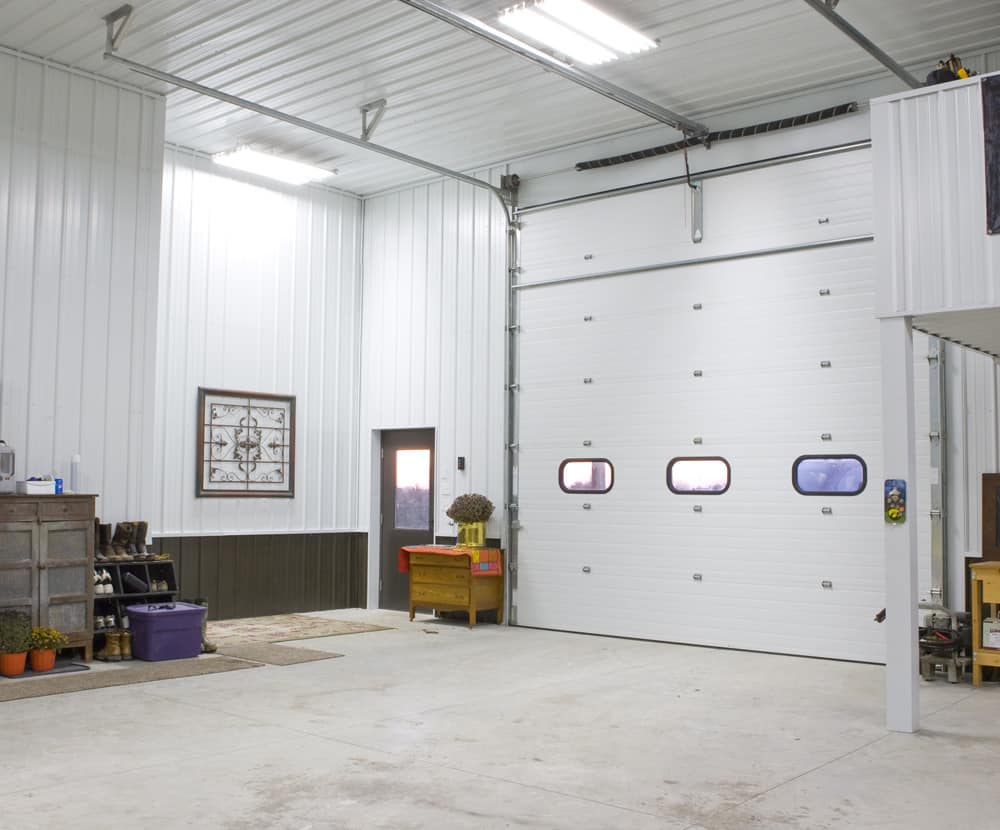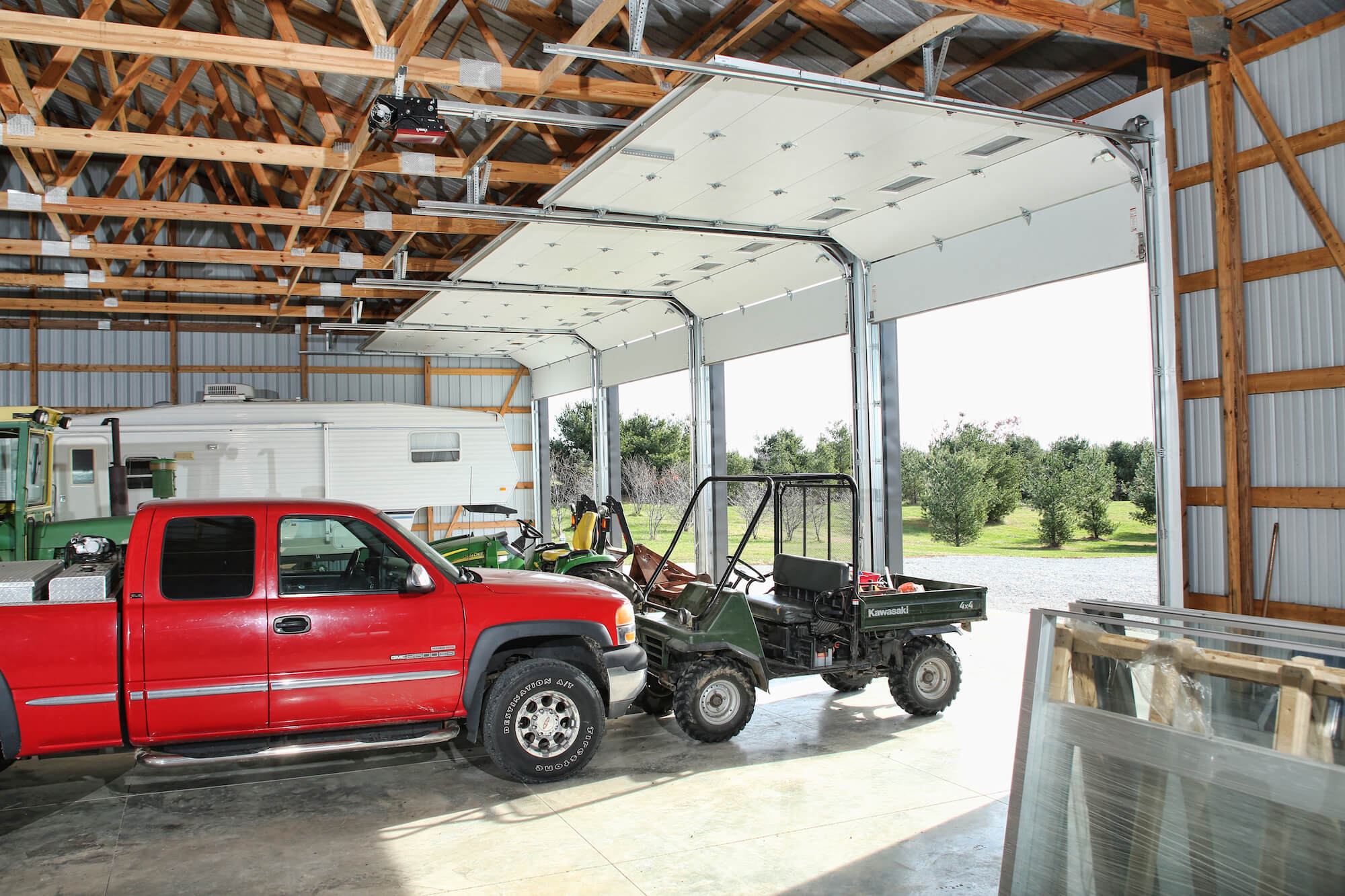 Lined Shop & Machine Metal Building Shed Combinations
For a farmer, workshops can be an incredibly large investment and a very important one too. They may even be a once in a lifetime purchase and serve you for your entire career. At Greiner Buildings, we take the importance of your shop very seriously and offer you the best quality service and production to create a space for you to thrive, grow, and enjoy hard work.
With over 25 years of professional experience, our experts are extremely knowledgeable about what we do. Whether you are planning to build an office, workshop, tool shed, or a combination of these things, we know just the right materials and designs to create exactly what you are looking for. We manage all aspects of the construction process and are here to help you every step of the way.
Why Choose Greiner Buildings for Agriculture Buildings?
Greiner Buildings has won multiple Building Of The Year Awards from the National Frame Builder Association, and one of our first-place awards was in the Hobby Shop division. Andy Duggan's 104' x 72' x 18' lined and insulated Hobby Shop was the winning building and now sits with a new custom home in Springville, Iowa. It was custom-built for his race car trailer, snowmobiles, and dump trucks that he uses for business purposes, complete with an office and storage space.
Machine sheds and shop buildings are some of our favorite buildings to construct because of their great importance to your hobby and/or business and their incredible options for design. We hope that you consider working with Greiner Buildings to create your very own custom-designed machine shed and lined shop!
Lined Shop/Machine Shed Projects
Browse our gallery of recent lined shop/machine shed projects for ideas and inspiration.
More Agricultural Buildings
We build a number of different metal agricultural building types including machine sheds, cattle barns, and more.
Because your time is important.
Because you want a building that lasts.
Because craftsmanship matters.
Complete Building Services
Because you don't need any stress.
What are you looking for?
Iowa and Illinois Accredited NFBA Builders. Washington, Clive, Kewanee, Quad Cities, Muscatine, Burlington, Des Moines, Ankeny, Winterset, Cedar Rapids, Iowa City, Solon, North Liberty, Mount Pleasant, Fairfield, Pella, Tipton, Williamsburg, Newton, Keota, Sigourney, Hiawatha, Marion, Columbus Junction, Wapello, Oskaloosa, Knoxville, Marshalltown, Altoona, Urbandale, West Des Moines, Bettendorf, Davenport, Ames, Kalona, Riverside, West Liberty, Princeton, Geneseo, Galesburg, LaSalle, Dixon, Rock Island, Moline, Wyoming and Sterling. Iowa and Illinois Quality Built Post Frame Pole Barns.