Pole Buildings in Pella, IA
A post-frame agricultural building can be a great place to store farm equipment and machinery to protect it from the Midwest weather.
Commercial pole buildings are an easy way to get your business built. We offer professional design plans, guidance, and quality construction.
Pole barn homes are a popular option because they can be a shop and home in one. You can get comfort, convenience, and customization with pole barn living.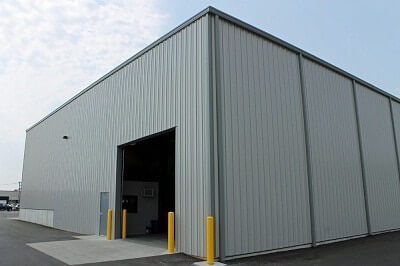 The city of Pella, IA, with a population of around 10,500 people, is part of Marion County and was founded by 800 Dutch immigrants in 1847. It is home to Central College, as well as several manufacturing companies such as Pella Corporation and Vermeer Manufacturing Company. Pella is also known for its various local festivities and famous historical structures. The Vermeer Mill, being one of them, is the tallest working windmill in the USA. Residents of Pella, IA celebrate their Dutch heritage annually with the Tulip Time Festival.
Types of Pole Buildings in Pella, IA by Greiner Buildings
As a small but exciting town, Pella has many great opportunities for post frame buildings. Whether you own a business and want a storage unit, or you are looking to build a brand new horse barn for your farm, Greiner Buildings is your number one contact in Iowa. Here are some of the many great options that we offer:
If you have any questions about post frame construction in Pella, IA, don't hesitate to call Greiner Buildings today. We are your professional contractors in Pella, IA and the surrounding areas. We look forward to working with you!
What are you looking for?
Iowa and Illinois Accredited NFBA Builders. Washington, Clive, Kewanee, Quad Cities, Muscatine, Burlington, Des Moines, Ankeny, Winterset, Cedar Rapids, Iowa City, Solon, North Liberty, Mount Pleasant, Fairfield, Pella, Tipton, Williamsburg, Newton, Keota, Sigourney, Hiawatha, Marion, Columbus Junction, Wapello, Oskaloosa, Knoxville, Marshalltown, Altoona, Urbandale, West Des Moines, Bettendorf, Davenport, Ames, Kalona, Riverside, West Liberty, Princeton, Geneseo, Galesburg, LaSalle, Dixon, Rock Island, Moline, Wyoming and Sterling. Iowa and Illinois Quality Built Post Frame Pole Barns.