Pole Barn Builder in Davenport, IA
A post-frame agricultural building can be a great place to store farm equipment and machinery to protect it from the Midwest weather.
Commercial pole buildings are an easy way to get your business built. We offer professional design plans, guidance, and quality construction.
Pole barn homes are a popular option because they can be a shop and home in one. You can get comfort, convenience, and customization with pole barn living.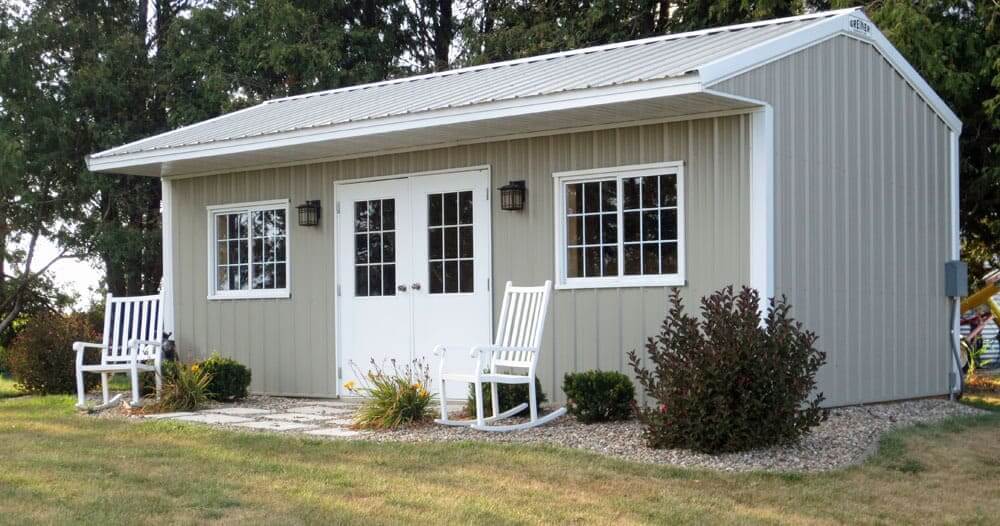 On May 14th, 1836, Davenport was founded by Antoine LeClaire, who named the city after his friend George Davenport, a colonel during the Black Hawk War. As the largest Iowa city on the Mississippi River, Davenport is home to more than 100,000 residents. It is located between the big cities of Chicago and Des Moines. This metropolitan area is known for it's music festivals, attractive downtown, and recreational paths for walking and riding bikes.
As a large and well developed city, Davenport has great opportunity for post frame buildings. Located in the Quad Cities, this metropolitan area would benefit from pole buildings for many different reasons.
The Benefits of Post Frame Construction in Davenport IA
Quick Construction Time: Building a post frame structure doesn't take a lot of time, especially when it is done by our professionals at Greiner Buildings! This is great for urban areas, because there is little disruption to the public.
Long Life: The materials that we use for pole buildings are strong and secure, and built to last for many years!
Versatility: Post frame construction is so flexible, you can build any size or shape of building!
Energy Efficiency: Good insulation is a must for busy areas. Everyone wants to be comfortable with the room temperature without having to hurt the utility bill.
Affordability: Building with wood poles is a lot more cost-effective than steel frames.
Quality: Greiner Buildings can guarantee you with a quality building. We have highly trained and experienced professionals that pay great attention to detail. Our job isn't done until you are completely satisfied.
For any questions or inquiries about pole/post frame buildings in Davenport, IA, don't hesitate to contact Greiner Buildings today. We are your pole construction contractors in the Quad Cities and surrounding areas. Not only do we offer construction services, but we also can help you design your very own custom commercial or residential building. Our expert team specializes in building repair as well. Contact Greiner Buildings for all of your post frame construction needs!
What are you looking for?
Iowa and Illinois Accredited NFBA Builders. Washington, Clive, Kewanee, Quad Cities, Muscatine, Burlington, Des Moines, Ankeny, Winterset, Cedar Rapids, Iowa City, Solon, North Liberty, Mount Pleasant, Fairfield, Pella, Tipton, Williamsburg, Newton, Keota, Sigourney, Hiawatha, Marion, Columbus Junction, Wapello, Oskaloosa, Knoxville, Marshalltown, Altoona, Urbandale, West Des Moines, Bettendorf, Davenport, Ames, Kalona, Riverside, West Liberty, Princeton, Geneseo, Galesburg, LaSalle, Dixon, Rock Island, Moline, Wyoming and Sterling. Iowa and Illinois Quality Built Post Frame Pole Barns.