Public Service Building Construction in Iowa & Illinois
Public service buildings, including fire stations, county ambulance buildings, post offices, courthouses, and town halls are taking up more and more of the new commercial building share as the demand for more office space increases. Greiner Buildings, a leading construction company when it comes to steel frame and pole buildings, can provide you with the highest quality design and construction services for your new public service building. Our team offers expert post-frame construction advice to help you determine your unique business needs.
Here at Greiner Buildings, we take pride in our diligence and the high quality of our work. Just like public service professionals, we build commercial buildings for, we are a group of hardworking individuals dedicated to serving our communities. Our reputation is displayed in the National Frame Builders Association third place in the commercial and industrial pole building division, which Greiner earned in March of 2015, and in the first place awards in both the home residence and agricultural workshop divisions.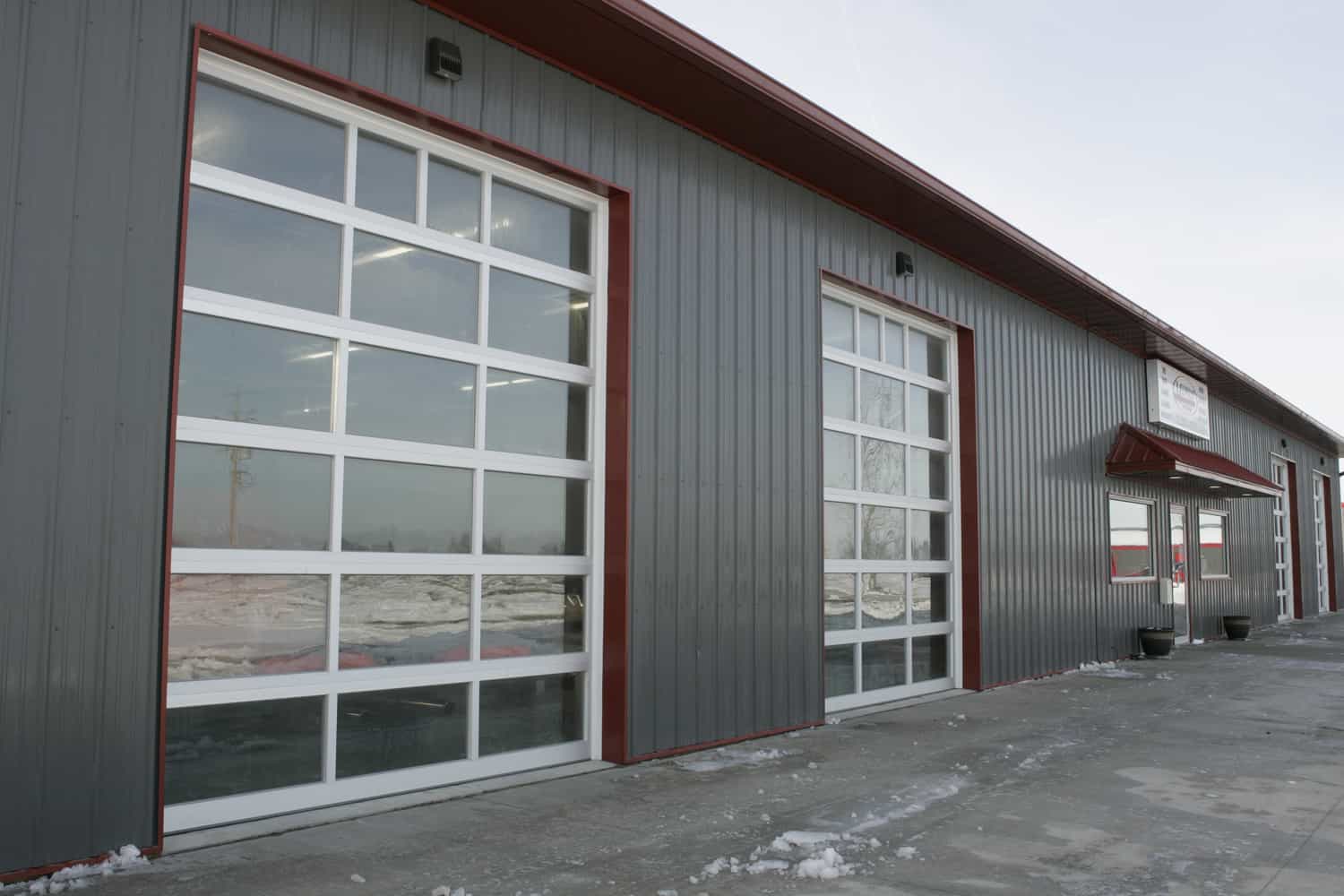 Post Frame Construction for Fire Station Buildings, Town Halls, and Post Offices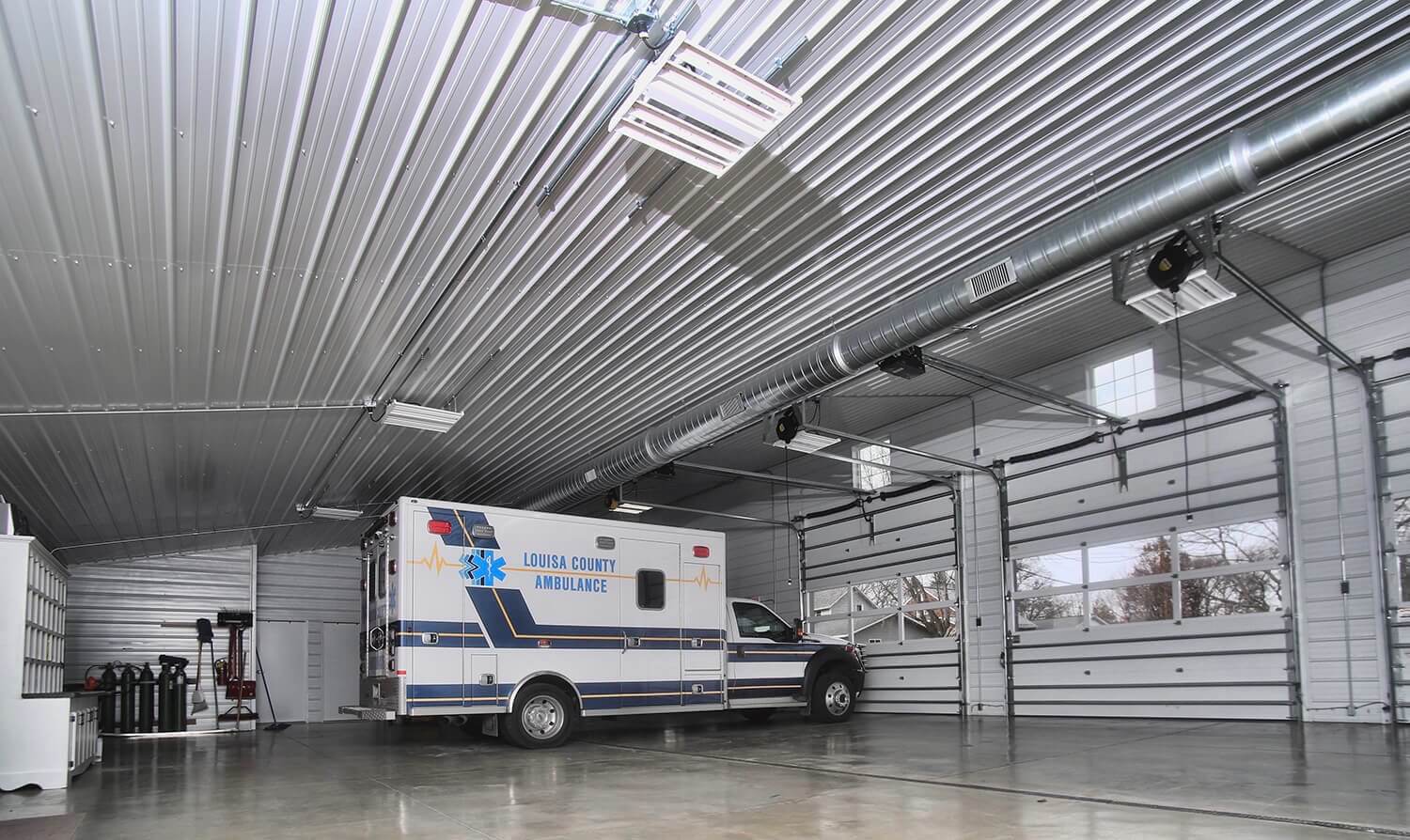 Post-frame buildings are a good choice for fire stations and other government buildings for many different reasons. The manner in which these buildings are constructed offers a lot of structural support in the frame. This is achieved by mounting the vertical posts onto the foundation or burying them in the ground and by stationing the horizontal poles across the whole structure.
Another great reason to choose our post frame buildings is that the poles are made of wood, a renewable, environmentally-friendly resource. We ensure that the wooden support beams used for each structure are large enough to sustain the appropriate amount of weight and stress, reducing the number of individual materials and labor needed. This helps to cut down on your commercial building construction costs, especially given that wood is typically less expensive than other traditional building materials like steel and brick.
Lastly, post frame buildings offer a great amount of versatility and creative freedom. Post-frame buildings can be used for nearly any type of space after they have been built, making them a great choice if you need space for offices, conference centers, vehicle parking, or any other public service building needs. The frame of the building is erected relatively quickly, allowing you to get back to work sooner. Then, multiple features can be added later, like doors and windows, decks, porches, and various other kinds of building extensions.
Consider choosing Greiner Buildings to build your public sector building and office space. Our team provides customized solutions and high-quality work that you can put your trust in. Contact us today for your free public service building construction quote.
Public Service Building Projects
Browse our gallery of recent public service pole building projects for ideas and inspiration.
Because your time is important.
Because you want a building that lasts.
Because craftsmanship matters.
Complete Building Services
Because you don't need any stress.
More Commercial Buildings
We create commercial metal buildings of all shapes and sizes, including storefronts, community centers, and commercial condos.
The possibilities are endless.
What are you looking for?
Iowa and Illinois Accredited NFBA Builders. Washington, Clive, Kewanee, Quad Cities, Muscatine, Burlington, Des Moines, Ankeny, Winterset, Cedar Rapids, Iowa City, Solon, North Liberty, Mount Pleasant, Fairfield, Pella, Tipton, Williamsburg, Newton, Keota, Sigourney, Hiawatha, Marion, Columbus Junction, Wapello, Oskaloosa, Knoxville, Marshalltown, Altoona, Urbandale, West Des Moines, Bettendorf, Davenport, Ames, Kalona, Riverside, West Liberty, Princeton, Geneseo, Galesburg, LaSalle, Dixon, Rock Island, Moline, Wyoming and Sterling. Iowa and Illinois Quality Built Post Frame Pole Barns.