Residential Pole Buildings From An Expert Builder
The popularity of residential pole buildings has grown dramatically over the last few years due to the many benefits these unique buildings offer. Not only are they a cost-effective choice for someone looking to build a new house, man cave, or garage, but they can also be quite luxurious and best of all they take much less time to construct than a traditional residential home. 
Pole buildings use to be thought of only as farm buildings or storage buildings, however many people across the Midwest and beyond are discovering that you can simply add residential space to these popular buildings to transform them in multi-function buildings. Our team uses high-quality insulation, advanced foundation systems, and special windows and doors to ensure an energy-efficient seal on these residential pole barns. You could build a pole barn with just a small amount of residential living quarters, similar to a small apartment, or you could have a luxurious pole barn house that feels just like a traditional home.  
We build custom residential pole barn homes that fit your lifestyle and your unique needs. You could add a large attached workshop or even a horse barn, or just make it all about the living space of your dreams. No matter how you choose to create your residential post frame building, Greiner Buildings is the best choice in the Midwest.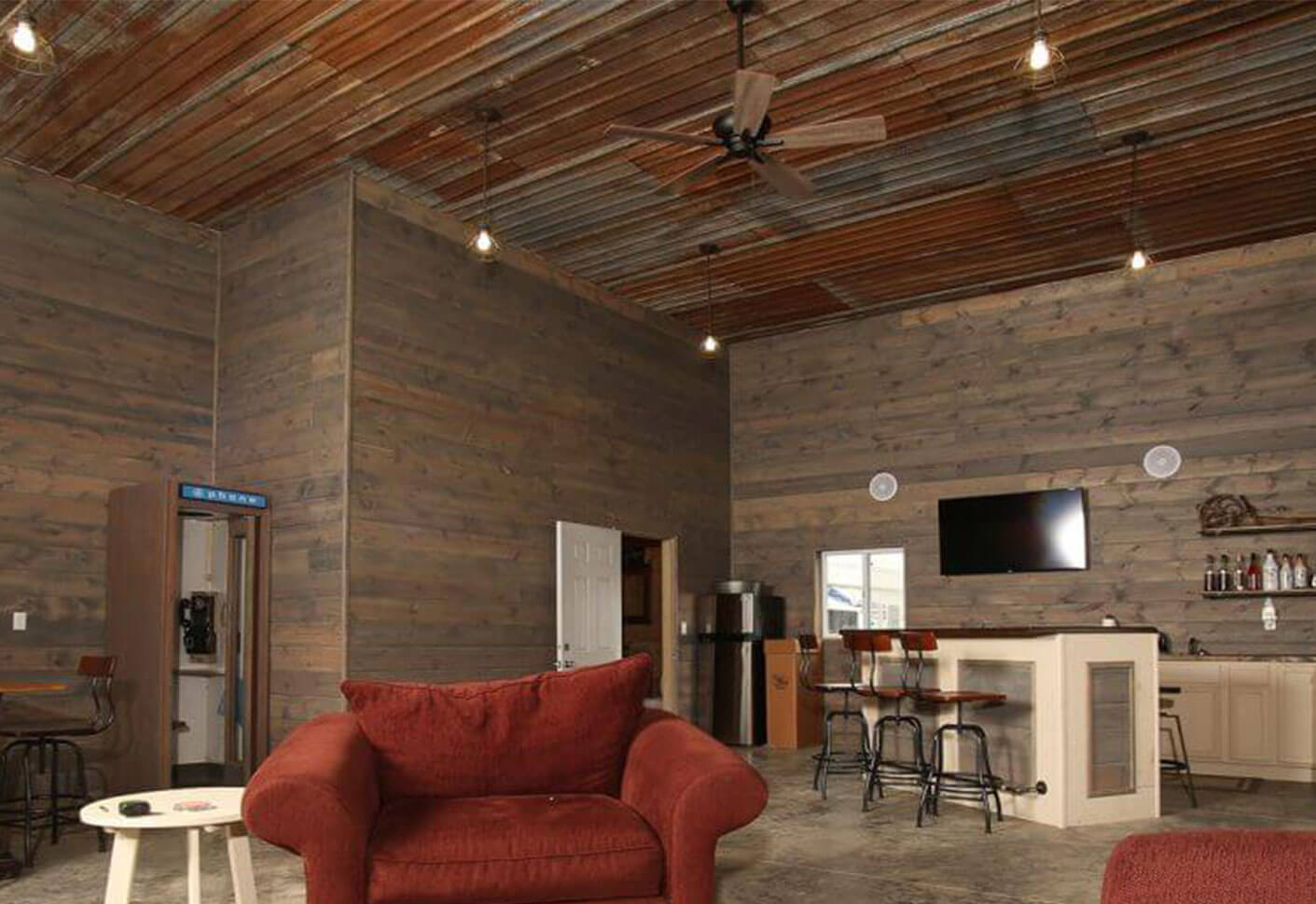 Residential Pole Barn Prices
The cost of your new residential pole barn depends on a number of factors such as location, size, and finishing features. Luckily, Greiner Buildings provides a complete suite of residential pole barn services, including residential pole barn designs, construction, and also serves as your single point of contact for all subcontracting work such as plumbing and electrical. Reach out to our team for a quote, and a real human will be in touch in no time to help give you a fast and accurate estimate for your entire residential pole barn project.
Metal buildings with living quarters and space for work and storage. These unique creations will blow you away with beauty and functionality.
The perfect place to gather with friends and family, or to get away from them all. Make it a shop garage or a live-in garage. The possibilities are endless.
Browse our gallery of recent residential building projects for ideas and inspiration.
Because your time is important.
Because you want a building that lasts.
Because craftsmanship matters.
Complete Building Services
Because you don't need any stress.
What are you looking for?
Iowa and Illinois Accredited NFBA Builders. Washington, Clive, Kewanee, Quad Cities, Muscatine, Burlington, Des Moines, Ankeny, Winterset, Cedar Rapids, Iowa City, Solon, North Liberty, Mount Pleasant, Fairfield, Pella, Tipton, Williamsburg, Newton, Keota, Sigourney, Hiawatha, Marion, Columbus Junction, Wapello, Oskaloosa, Knoxville, Marshalltown, Altoona, Urbandale, West Des Moines, Bettendorf, Davenport, Ames, Kalona, Riverside, West Liberty, Princeton, Geneseo, Galesburg, LaSalle, Dixon, Rock Island, Moline, Wyoming and Sterling. Iowa and Illinois Quality Built Post Frame Pole Barns.