Metal Roofing for Pole Buildings & More
A popular trend we are seeing in both rural and urban neighborhoods is the use of metal roofing on homes.  Many people find that a metal roof is more visually appealing than traditional asphalt shingles, while others consider the benefits of this easy-to-install, maintenance-free material to outweigh shingles.
Metal roofs can be installed on new construction homes over open purlins systems or solid sub-straights.  On recovers, owners can elect to install metal roof over the existing shingles if they choose to not remove and replace the shingles.  In that application, metal can be installed directly over the shingles to save money (not recommended) or we can use a couple of different methods to strip out the roof and space the new roofing over the existing.
Metal roofing is a proven way to protect your home. They are long-lasting and require little to no maintenance. They can help lower your energy bills, and come in a wide variety of styles and colors to suit your home or business.
Benefits of Metal Roofing
Long-lasting, durable, maintenance-free system
Beautiful look with many colors to choose from
Can overlay existing shingles without removal
Clean, low-mess installation
Our professional installation crews will respect your home and property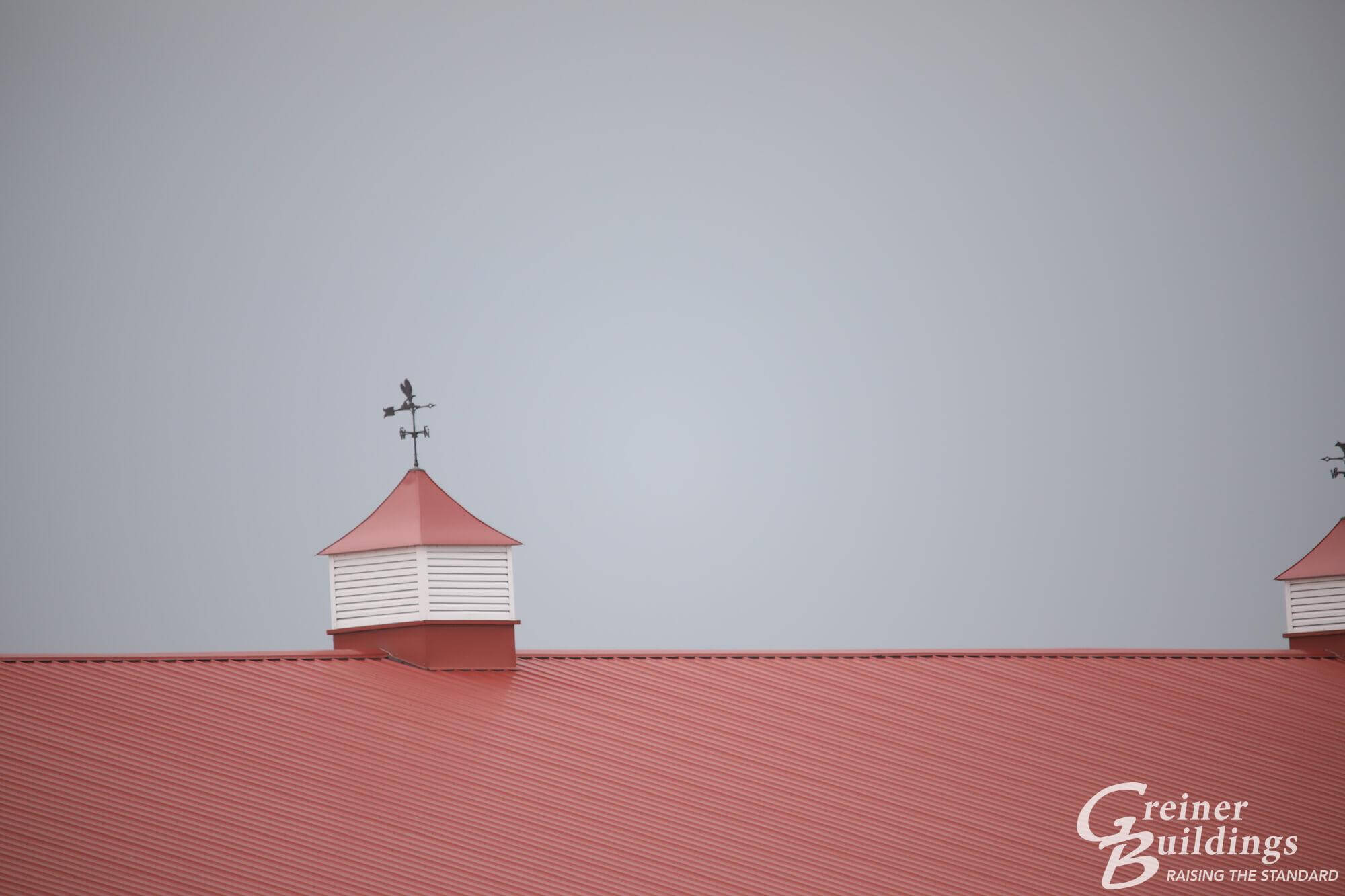 Also available from Greiner Buildings:
Metal shingled roofing

Traditional asphalt shingled roofing

Roof panel with DripX condensation control
We are a licensed roofing company serving Iowa and Illinois. With our experience and the line of great products we use, you won't find a better metal roofing solution for your home or business. Contact us today for more information on how we can help make your building last with our metal roofing.
Because your time is important.
Because you want a building that lasts.
Because craftsmanship matters.
Complete Building Services
Because you don't need any stress.
What are you looking for?
Iowa and Illinois Accredited NFBA Builders. Washington, Clive, Kewanee, Quad Cities, Muscatine, Burlington, Des Moines, Ankeny, Winterset, Cedar Rapids, Iowa City, Solon, North Liberty, Mount Pleasant, Fairfield, Pella, Tipton, Williamsburg, Newton, Keota, Sigourney, Hiawatha, Marion, Columbus Junction, Wapello, Oskaloosa, Knoxville, Marshalltown, Altoona, Urbandale, West Des Moines, Bettendorf, Davenport, Ames, Kalona, Riverside, West Liberty, Princeton, Geneseo, Galesburg, LaSalle, Dixon, Rock Island, Moline, Wyoming and Sterling. Iowa and Illinois Quality Built Post Frame Pole Barns.