Custom Metal Storage Unit Builders
Storage units have become a very popular real estate investment in Iowa and Illinois because they usually pay themselves off in less than five years. The storage unit business is unique in that the building itself is your feature product, making it perhaps the most important part of your business. This makes it critically important to find a storage unit builder that you can trust, and who is known for reliable and long-lasting buildings. At Greiner Buildings, our highly trained and experienced employees are experts at storage unit construction and design and are ready to help you every step of the way.
We will work with you to design your custom storage unit building plans and construct the perfect storage facility for you and your business. We understand the size, appearance, and visibility of your storage building is extremely important, and as an experienced storage unit builder, we can help you to understand and implement the best options for your self-storage unit. From the design to the finished product, we are committed to providing you with the most efficient and cost-effective work possible.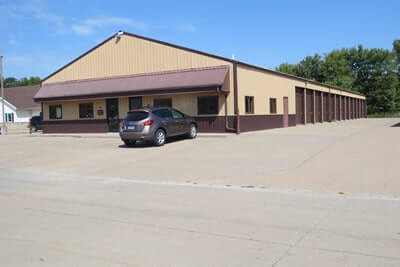 The Benefits of Metal Storage Units in Iowa and Illinois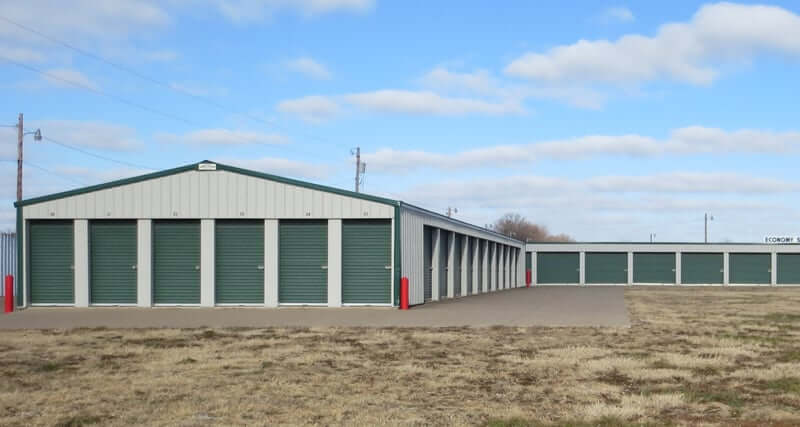 Whether owning standard or mini storage facilities, it is important to have a durable, climate-controlled storage building that is large yet does not require a lot of maintenance. Our metal constructions provide benefits such as:
Economic advantages: Steel is not only strong, durable, and extremely long-lasting, but it is also environmentally friendly. Additionally, it is easy to construct and keeps the cost to build your storage units low.
Ongoing cost efficiency: We use the most reliable and effective insulation techniques, to help lower the utility bills for your climate-controlled storage building.
Safety and Control: The durable material that we use keeps out bad weather and unwanted insects and pests. It also resists mold and mildew, keeping your facility clean and fresh without significant maintenance.
When done right, building storage units can be a simple process and a great investment that will bring you much profit. With unmatched service, quality materials, and an expert in-house crew, you can trust Greiner Buildings with your standard or mini storage unit construction. Contact us to get started!
More Commercial Buildings
We create commercial metal buildings of all shapes and sizes, including storefronts, community centers, and commercial condos.
The possibilities are endless.
Because your time is important.
Because you want a building that lasts.
Because craftsmanship matters.
Complete Building Services
Because you don't need any stress.
What are you looking for?
Iowa and Illinois Accredited NFBA Builders. Washington, Clive, Kewanee, Quad Cities, Muscatine, Burlington, Des Moines, Ankeny, Winterset, Cedar Rapids, Iowa City, Solon, North Liberty, Mount Pleasant, Fairfield, Pella, Tipton, Williamsburg, Newton, Keota, Sigourney, Hiawatha, Marion, Columbus Junction, Wapello, Oskaloosa, Knoxville, Marshalltown, Altoona, Urbandale, West Des Moines, Bettendorf, Davenport, Ames, Kalona, Riverside, West Liberty, Princeton, Geneseo, Galesburg, LaSalle, Dixon, Rock Island, Moline, Wyoming and Sterling. Iowa and Illinois Quality Built Post Frame Pole Barns.