Reliable Agricultural Buildings from a Trusted Midwestern Builder
Greiner Buildings is the trusted builder for agricultural and farm buildings across Iowa and Illinois. We understand that you want a post-frame agricultural building you can be proud of and one that will stand up to unpredictable Midwest weather for years to come. Steel farm buildings are an economical choice for those looking to provide protection for farm equipment and machinery like tractors, spreaders, sprayers, and combines. They also work great as livestock sheds and hay storage buildings.
Greiner's team of in-house builders is able to design and create the custom metal farm building of your dreams. Whether you are in need of a large, insulated farm shop building with multiple rooms, or a simple farm shed for your equipment, you can rely on Greiner Buildings to get the job done as your trusted agricultural builder.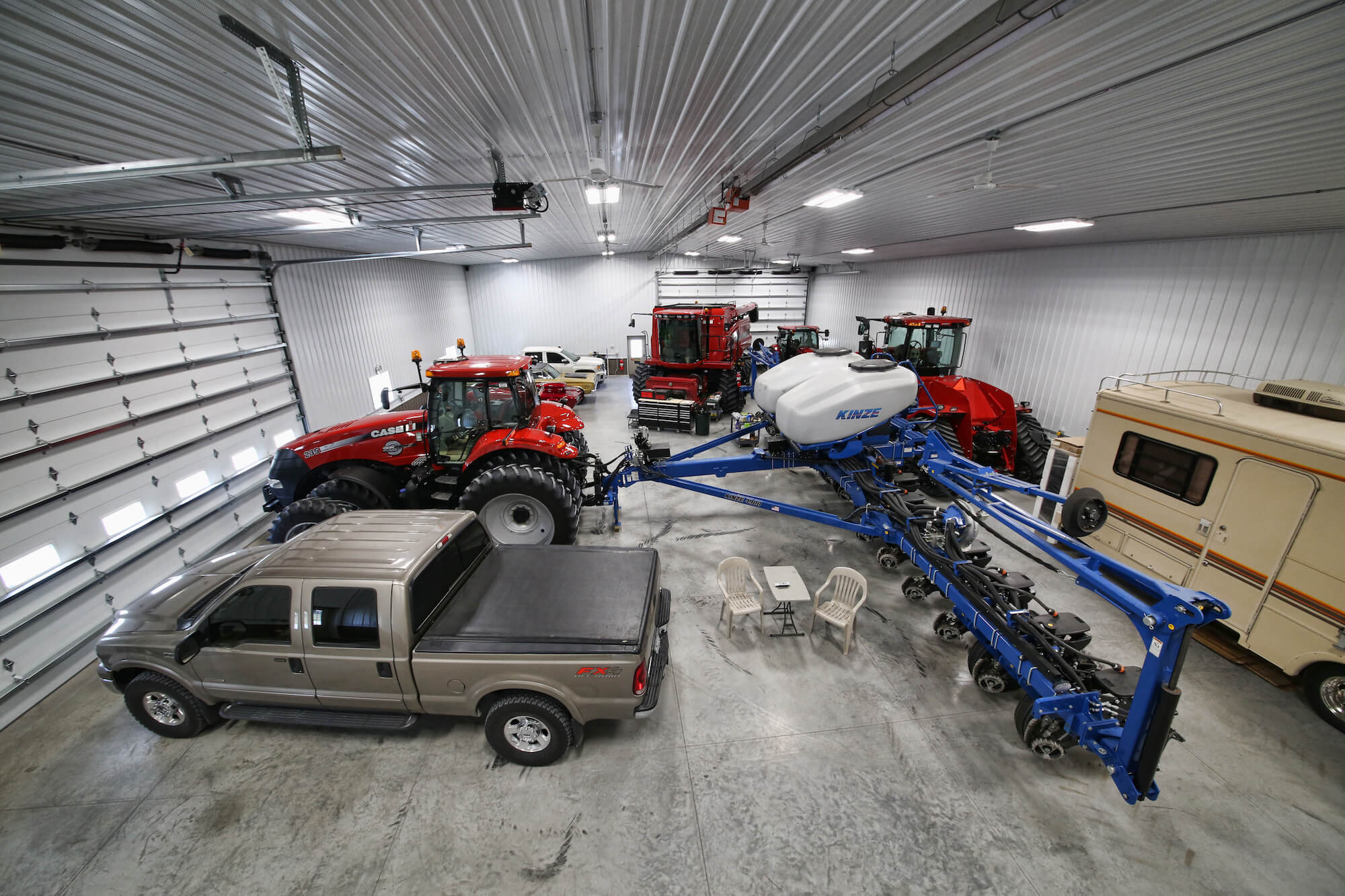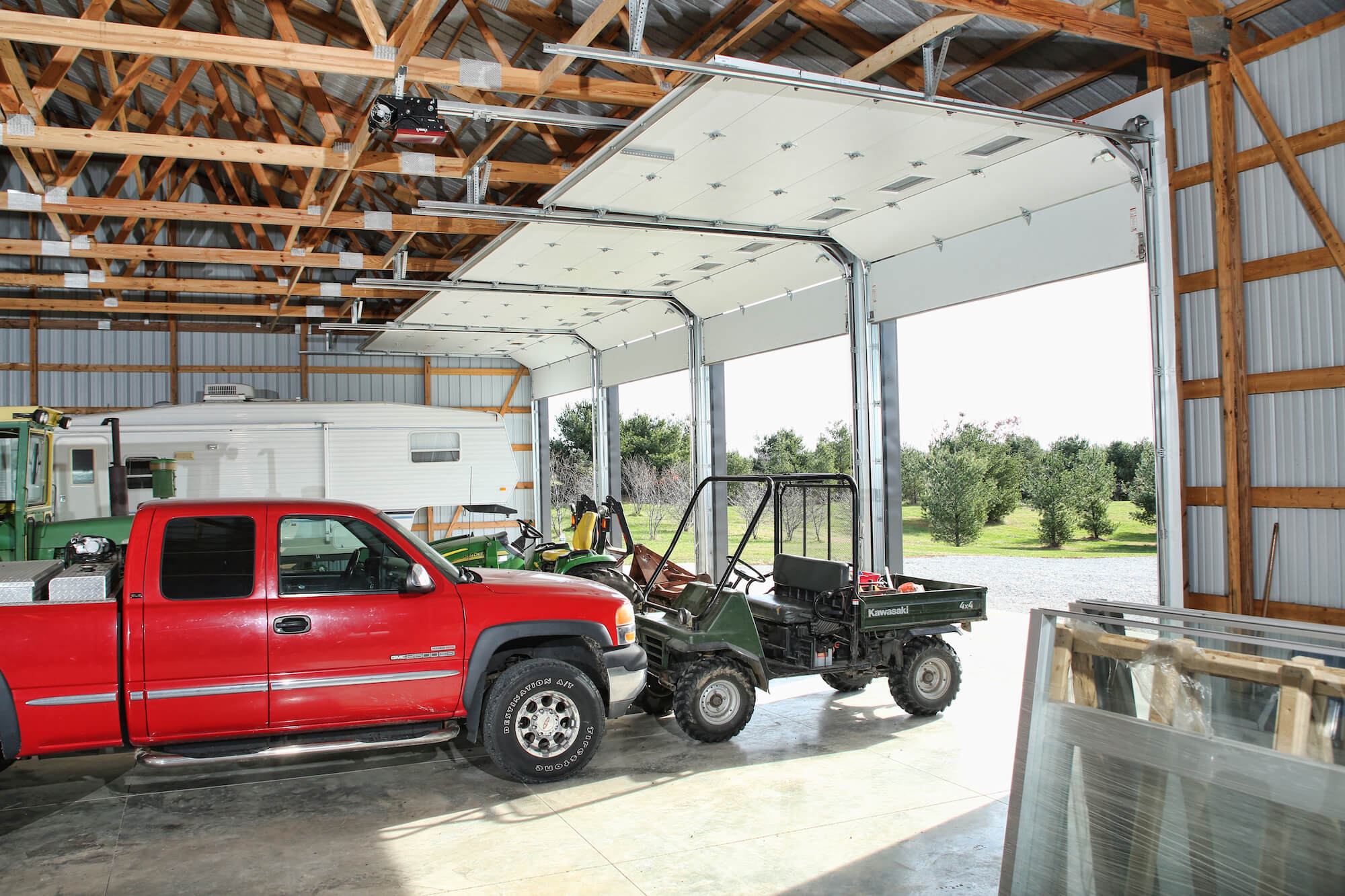 Metal Farm Buildings Customized for Your Farming Operation
If you're someone who spends a lot of time in your farm storage buildings, or if you simply want a climate-controlled space for your vehicles and machinery, our lined and insulated shops provide a working environment that is energy efficient and comfortable all year round. Many of our customers even end up using their insulated metal farm buildings for family get-togethers and social gatherings.
Farm storage buildings like our machine sheds, are a very cost-efficient choice if you want a simple structure to store tools and machinery without the need for climate control. We also build farm outbuildings for animals, including cow barns and sheep sheds. These can include stalls and custom features to meet the needs of you and your livestock.
No matter what type of farm storage building you need, Greiner can build your steel agricultural building with unmatched personal service and long-lasting quality.
Work in comfort all year round with a quality pole building that's finished with the finest concrete foundation and airtight insulation.
Keep it simple but effective with a sturdy machine shed that's sure to keep the elements off your expensive machinery.
Get the best of both worlds with a finished/unfinished combination building that's built to your needs.
Keep your cattle safe from the elements with a custom cow barn that will make your property stand out.
Give your horses a safe place to live and roam with a horse barn that's complete with an arena and custom horse stalls.
Browse our gallery of recent agricultural projects for ideas and inspiration.
Because your time is important.
Because you want a building that lasts.
Because craftsmanship matters.
Complete Building Services
Because you don't need any stress.
What are you looking for?
Iowa and Illinois Accredited NFBA Builders. Washington, Clive, Kewanee, Quad Cities, Muscatine, Burlington, Des Moines, Ankeny, Winterset, Cedar Rapids, Iowa City, Solon, North Liberty, Mount Pleasant, Fairfield, Pella, Tipton, Williamsburg, Newton, Keota, Sigourney, Hiawatha, Marion, Columbus Junction, Wapello, Oskaloosa, Knoxville, Marshalltown, Altoona, Urbandale, West Des Moines, Bettendorf, Davenport, Ames, Kalona, Riverside, West Liberty, Princeton, Geneseo, Galesburg, LaSalle, Dixon, Rock Island, Moline, Wyoming and Sterling. Iowa and Illinois Quality Built Post Frame Pole Barns.