Exploring the Benefits of Shome® Living: The Perfect Combination of Home and Shop
A Shome® is the best choice for modern Midwest living. If you want somewhere to work while staying close to your family, a Shome® provides the perfect solution. This structure seamlessly combines your personal workshop, storage area, and living quarters under one roof.
A Shome® is the ultimate pole barn with living quarters. The pole barn workshop is customizable towards other recreations, too—from home gyms to hobby spaces, they support interests of all types.
A Shome® is Greiner Building's modern take on the barndominium—also known as a shouse (shop and house). These post-frame structures blend the functionality of a fully insulated workshop with the luxury of a pole barn home.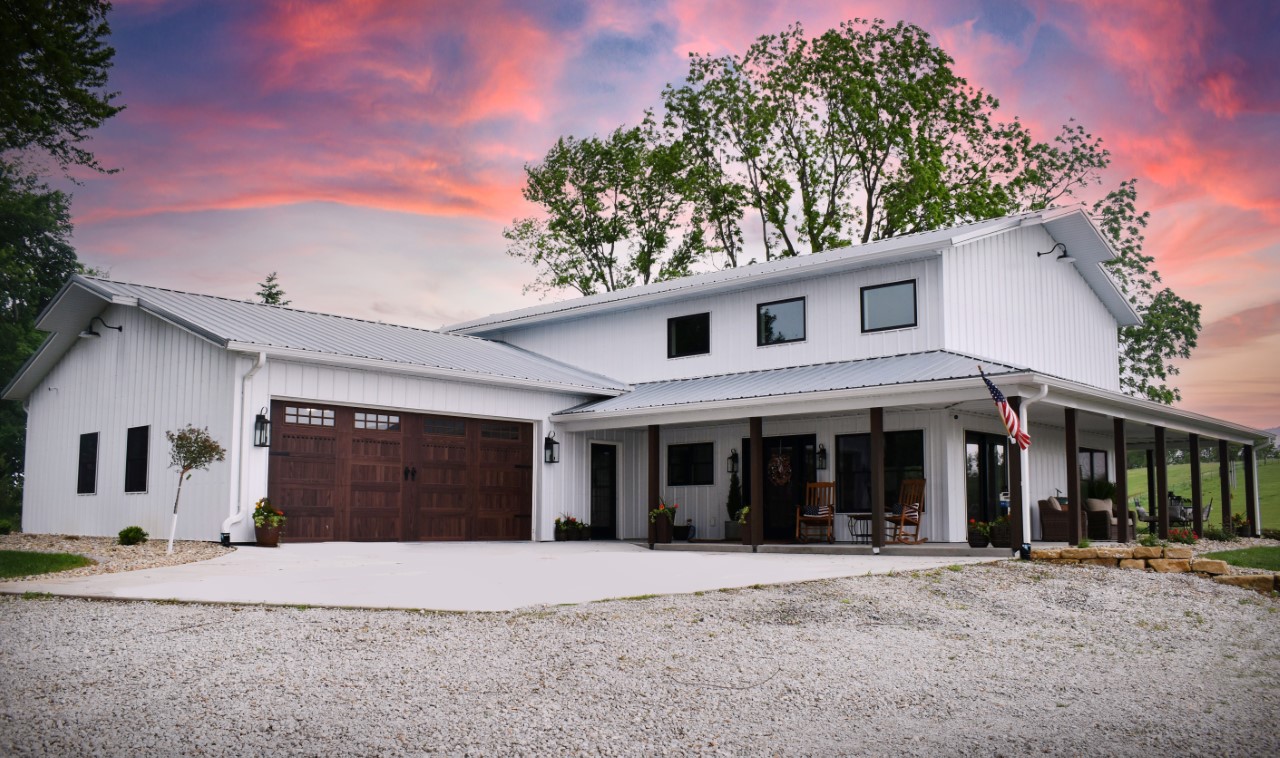 Why should I build a Shome®, Barndominium, or Shouse?
These structures are customizable and convenient. A Shome® offers all the modern comforts of a traditional residential home. Their versatile construction leaves plenty of room for owners to create their own unique spaces. 
The Shome® concept offers flexibility for future needs and lifestyle changes. Workshops can be easily modified to accommodate new hobbies and business ventures. Expanding upon a barndominium is relatively easy, allowing you to incorporate new additions over time.
What are the benefits of living in a Shome®?
Living in a Shome® has many benefits. Pole barn homes have unique design capabilities, extreme practicality, contemporary comforts, future flexibility, and more.
A Shome® is completely customizable and built using an open floor plan without the burden of load-bearing walls. Maximize your space by keeping it completely open, or build walls where you please. The construction layout is entirely up to you!
Create a space up to 100' wide and with limitless opportunities. Lofts, balconies, and second levels are only some of a pole barn home's capabilities. Build the shop of your dreams, or use the space to accommodate your RV, boat, equipment, or hobby collections. Add a miniature basketball court, movie theater, or library—the possibilities are truly endless.
Functionality and Practicality
A Shome® promotes a balanced, efficient lifestyle. It is convenient to have a fully-insulated shop attached to your living space. The close proximity of a workshop makes pursuing hobbies, home-based businesses, and creative projects easy. This concept encourages a seamless transition between living and working areas. 
Save yourself time, money, and unnecessary stress. A Shome® lets you walk to work instead of wasting time in traffic during a morning commute. If a hectic family life prevents you from enjoying your hobbies, an in-house workstation makes it easy to retreat for a few hours. Enjoy everything you need and love in one convenient location.
Modern Amenities and Comfort
A misconception of barndominiums is they don't provide the same levels of comfort as regular houses. However, Shomes® provide the same amenities as traditional homes. Owners enjoy open floorplans,  well-designed kitchens, comfortable bedrooms, spacious bathrooms, and contemporary living areas.
You don't need to sacrifice any of your regular comforts by living in a Shome®. Open-concept floor plans make it easy to integrate amenities like modern appliances, HVAC equipment, and internet systems.
Flexibility for Future Needs
The Shome® concept offers flexibility for future needs. Unlike traditional homes, post-frame structures have no load-bearing walls, making them quicker, easier, and less expensive to modify. You can add space to your Shome® to adapt to lifestyle changes—whether you need extra rooms for family accommodations or more space for expanding hobbies. 
Shome® living allows you to extend your home gradually and prioritize projects based on your budget and personal timeline. Your home evolves with you and grants you total control over the construction process.
A Shome® provides luxury living at an affordable price tag. They're more cost-effective to build and maintain than traditional homes. Post-frame construction offers thicker wall cavities with more insulation. You can rest assured knowing your Shome® is well-insulated and energy-efficient, saving you money over time.
We make our post-frame structures with high-quality steel. Metal frame homes are incredibly durable and require less maintenance than homes made from traditional materials. Our buildings are resistant to issues like rot, weather damage, and pest infestations. This durability minimizes costly repairs and maintenance.
Shome® living supports all lifestyles, all the time. Contact Greiner Buildings for pole building prices and quotes today.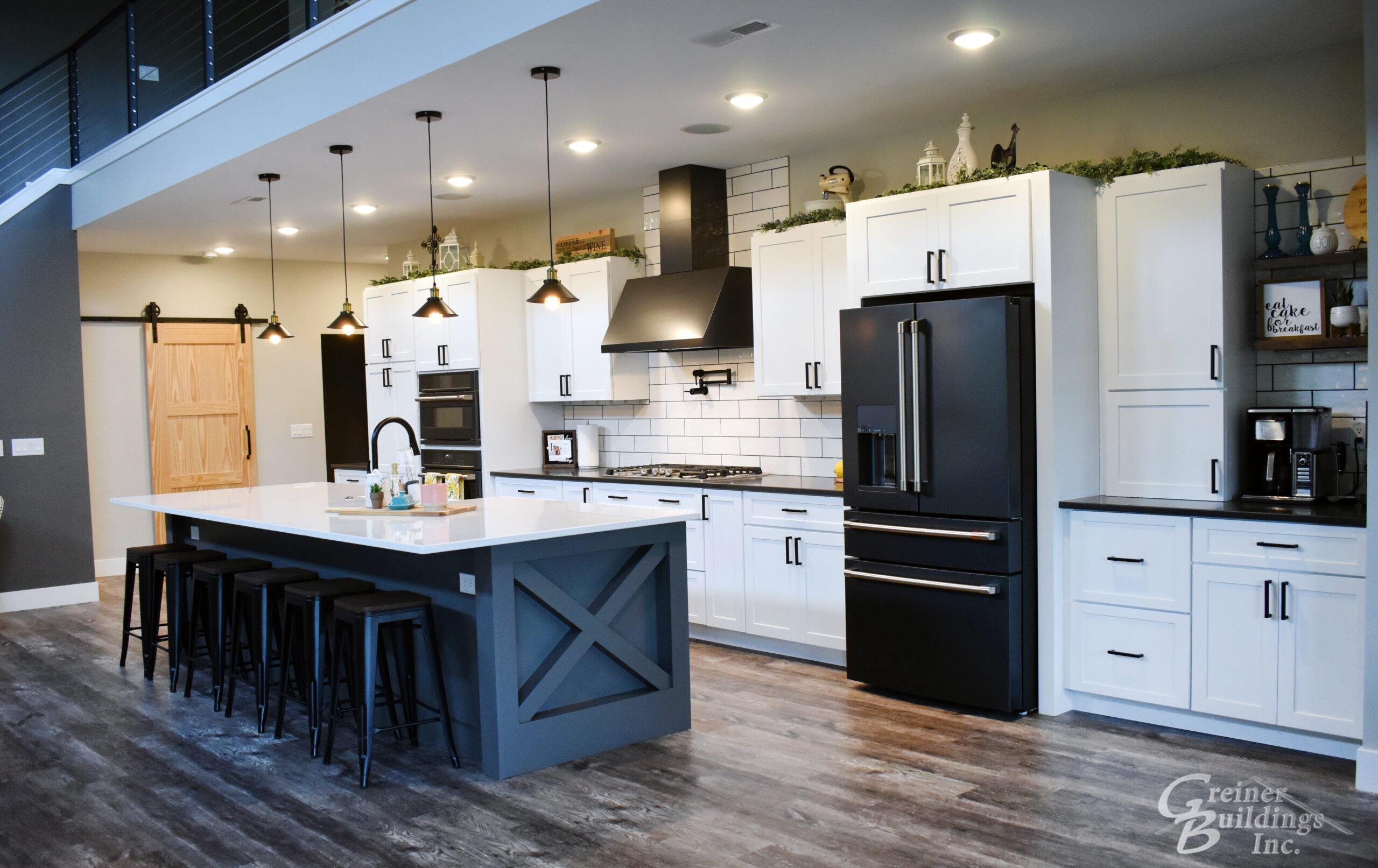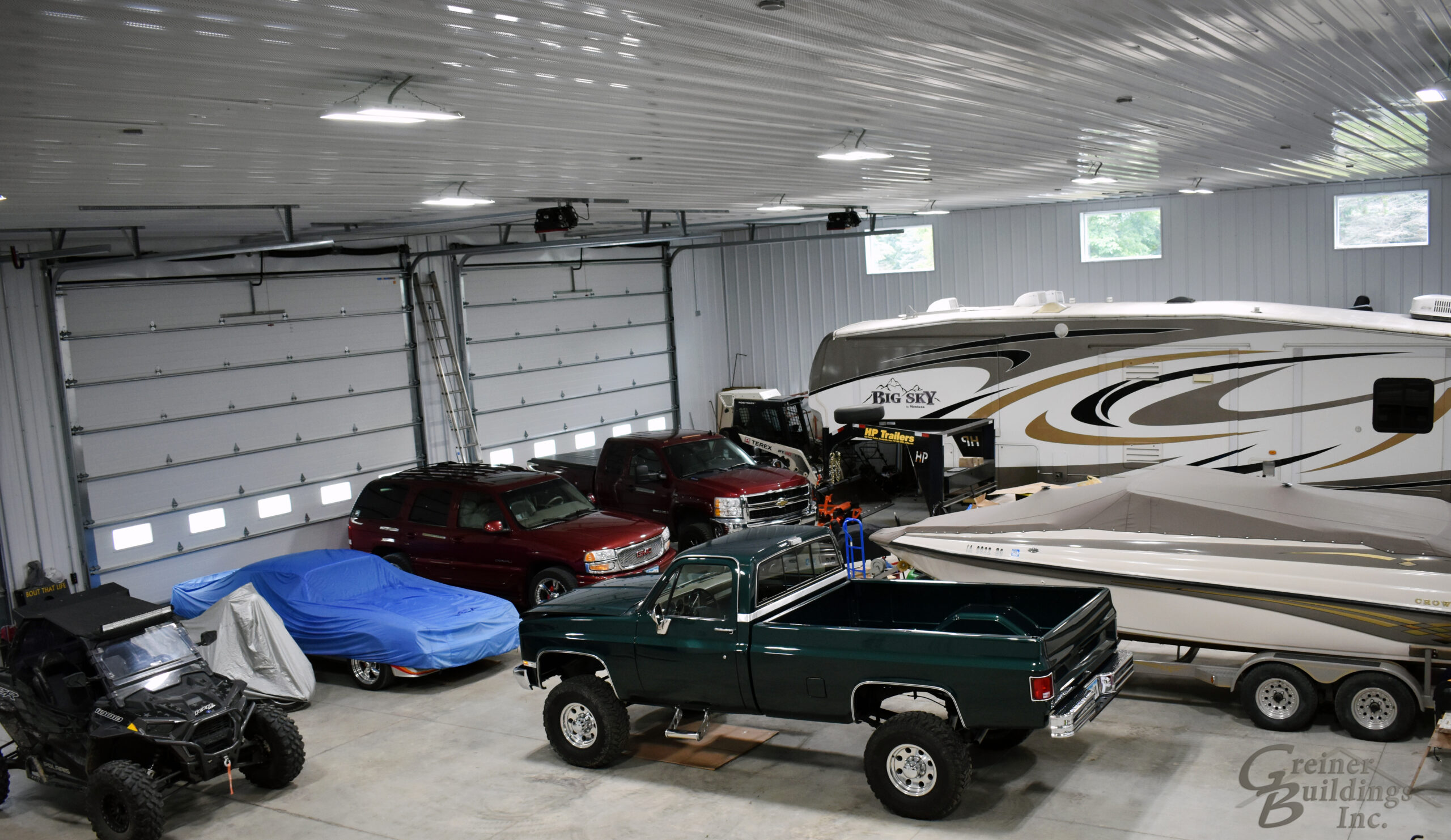 What are you looking for?
Iowa and Illinois Accredited NFBA Builders. Washington, Clive, Kewanee, Quad Cities, Muscatine, Burlington, Des Moines, Ankeny, Winterset, Cedar Rapids, Iowa City, Solon, North Liberty, Mount Pleasant, Fairfield, Pella, Tipton, Williamsburg, Newton, Keota, Sigourney, Hiawatha, Marion, Columbus Junction, Wapello, Oskaloosa, Knoxville, Marshalltown, Altoona, Urbandale, West Des Moines, Bettendorf, Davenport, Ames, Kalona, Riverside, West Liberty, Princeton, Geneseo, Galesburg, LaSalle, Dixon, Rock Island, Moline, Wyoming and Sterling. Iowa and Illinois Quality Built Post Frame Pole Barns.