Top 7 Pole Barn Interior Ideas for 2021 (with pictures)
Spending more time at home doesn't mean you have to press pause on your favorite hobbies and forms of entertainment.
In fact, this year presents the perfect opportunity to build a quality post-frame structure that houses all your unique passions in one convenient place.
Since the 1980s, our professional post-frame construction team has built thousands of impressive pole buildings with finished interiors that allow our customers to start or expand on a favorite hobby, get some home improvements done, and safely store all their fun toys.
Let's look at 7 pole barn interior ideas you could implement in a new hobby garage, man-cave, or insulated shop in order to make all that time at home a whole lot more fun, comfortable, and productive.
1. Workshop Area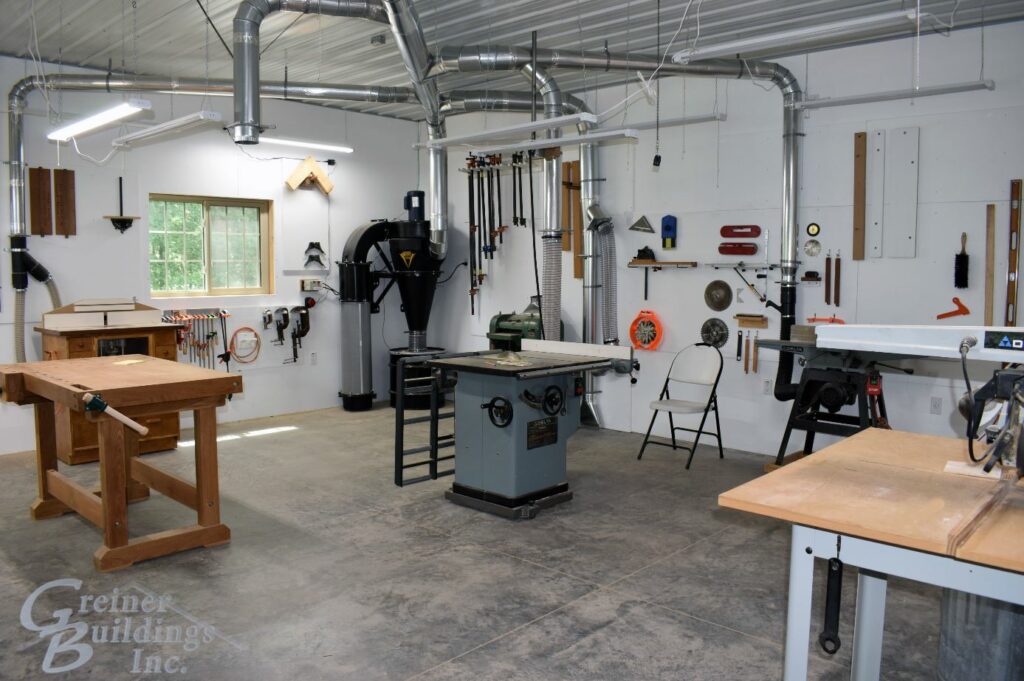 Whether it's for that woodworking hobby, DIY home improvements, automotive work, or just an excuse to get out of the house – having a dedicated place for all your tools will make it a whole lot easier to actually use them and get stuff done.
2. Bar & TV
Local bar closed down? No problem – just build your own bar and keep the good times flowing. You'll be in full control over what's on tap and getting home safely will be a whole lot easier. Don't forget a flatscreen for all the big games!
3. Fridge & Sink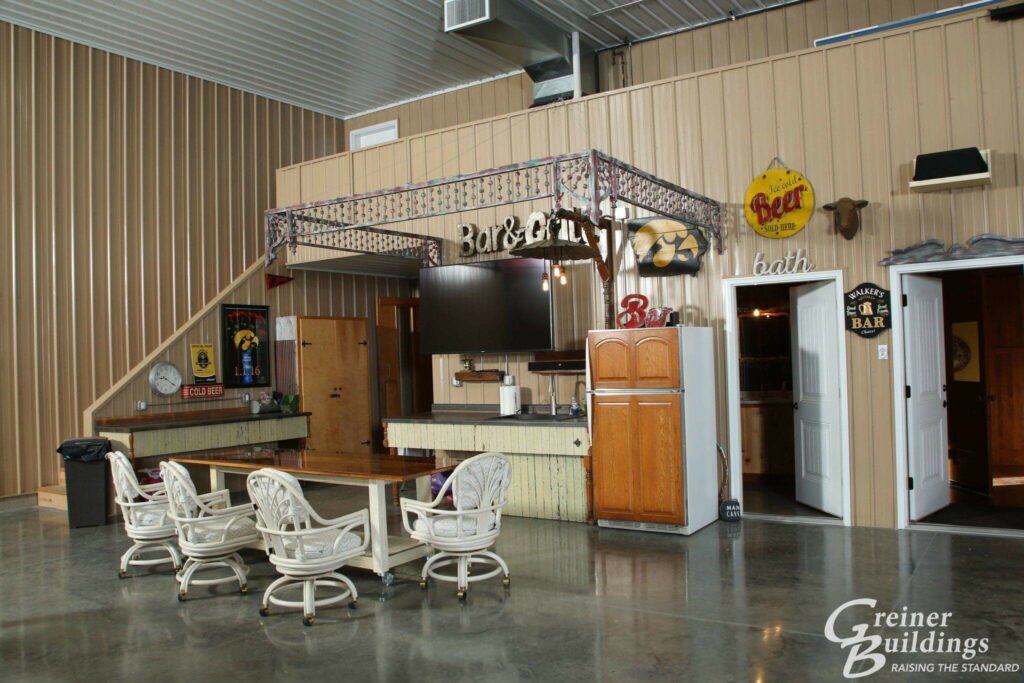 Even if you don't put a full-on bar inside your pole barn, you'll probably want a fridge to keep drinks and other snacks cool and close. A sink will come in handy for cleaning your latest fishing catch, washing dishes after a family gathering, or simply getting some grease off your hands.
4. Bathroom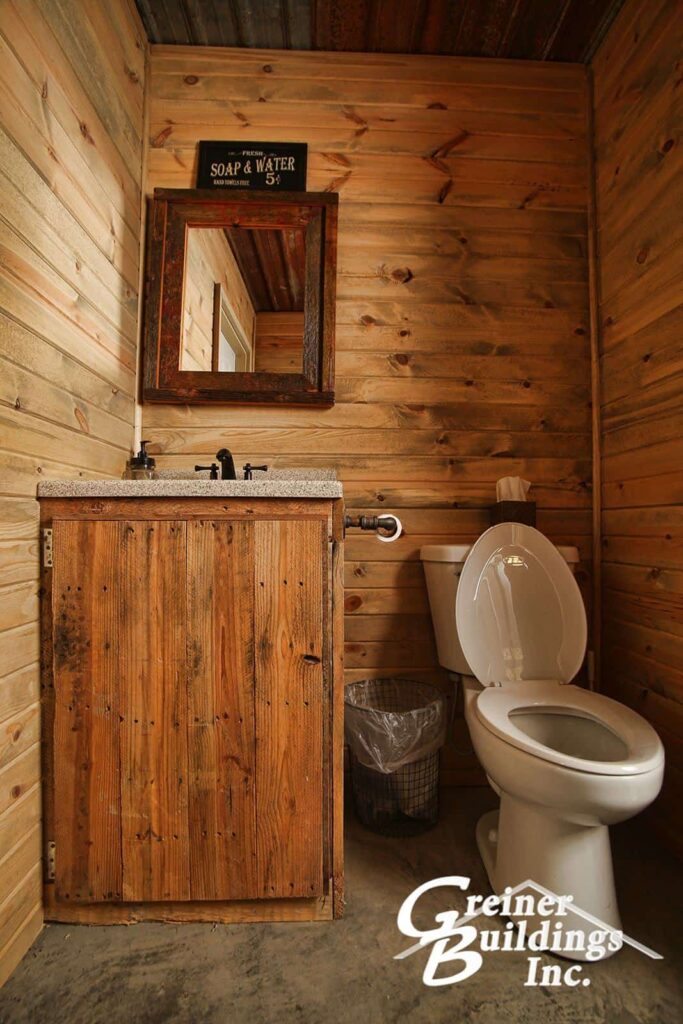 After all that delicious food and drink it might be nice to have a bathroom close by. We've built pole building bathrooms that feature everything from a full-size shower, sink, and toilet – to just a simple but convenient urinal for those man caves. Make it as fancy or as simple as you like.
5. Recreation Area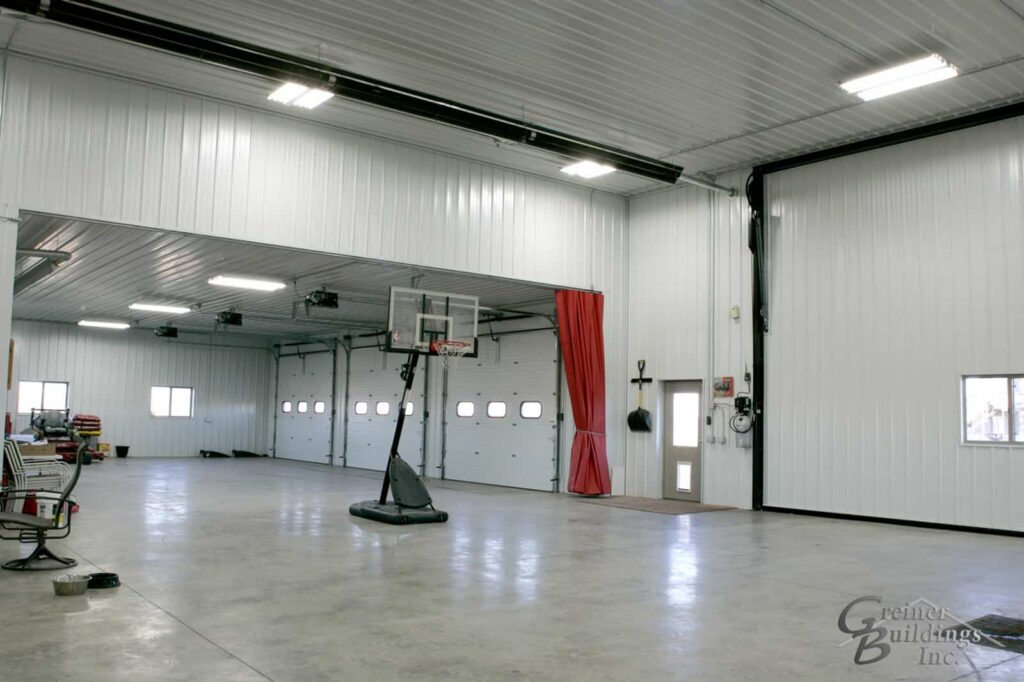 Having a place for year-round exercise and some friendly family competition is always a plus. We've seen everything from weight benches, ping pong tables, and batting cages go inside our finished pole buildings. The possibilities are endless.
6. Comfy Seats & Ceiling Fan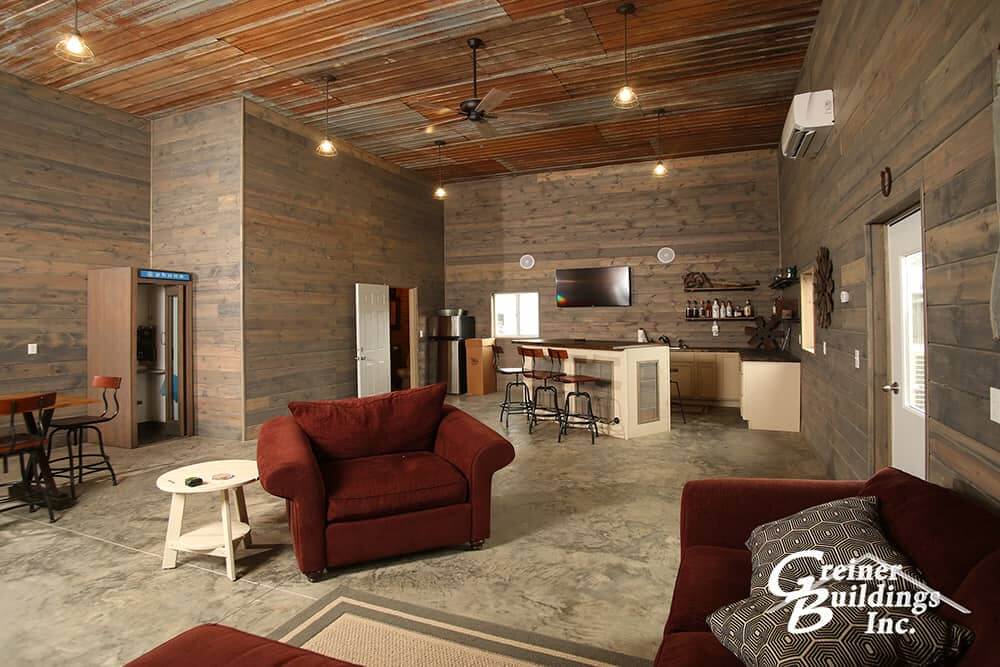 Nothing wrong with just using folding chairs and tables inside your pole barn or man cave – but if you're one for the occasional afternoon nap, don't hesitate to put a nice couch or recliner in there. Adding a ceiling fan or two is another easy way to keep your metal structure comfortable year-round.
7. Space for Vehicles, Boats & More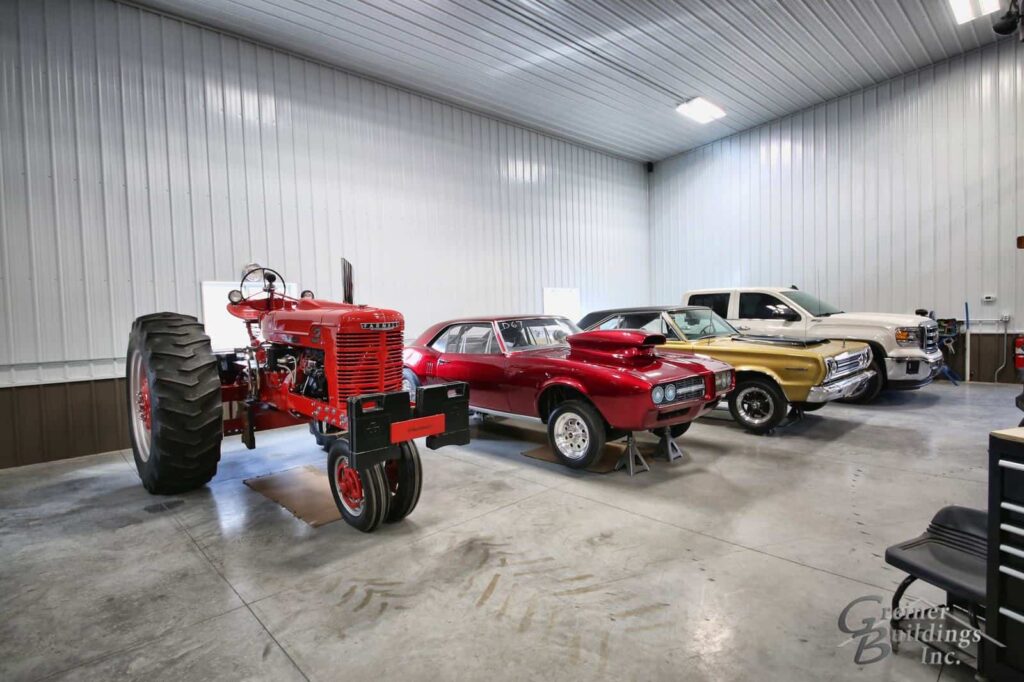 Lastly, don't forget about setting aside some space to safely store all your prized vehicles, boats, tractors, RVs, motorcycles and ATVs. Lined and insulated pole buildings are the best way to keep all those valuable grown-up toys safe and dry from the unpredictable Midwestern weather.
Contract Greiner Buildings for more pole barn interior ideas and to learn how fun and easy it is to design & build your very own pole building in 2021.
What are you looking for?
Iowa and Illinois Accredited NFBA Builders. Washington, Clive, Kewanee, Quad Cities, Muscatine, Burlington, Des Moines, Ankeny, Winterset, Cedar Rapids, Iowa City, Solon, North Liberty, Mount Pleasant, Fairfield, Pella, Tipton, Williamsburg, Newton, Keota, Sigourney, Hiawatha, Marion, Columbus Junction, Wapello, Oskaloosa, Knoxville, Marshalltown, Altoona, Urbandale, West Des Moines, Bettendorf, Davenport, Ames, Kalona, Riverside, West Liberty, Princeton, Geneseo, Galesburg, LaSalle, Dixon, Rock Island, Moline, Wyoming and Sterling. Iowa and Illinois Quality Built Post Frame Pole Barns.