Horse Barns in Iowa and Illinois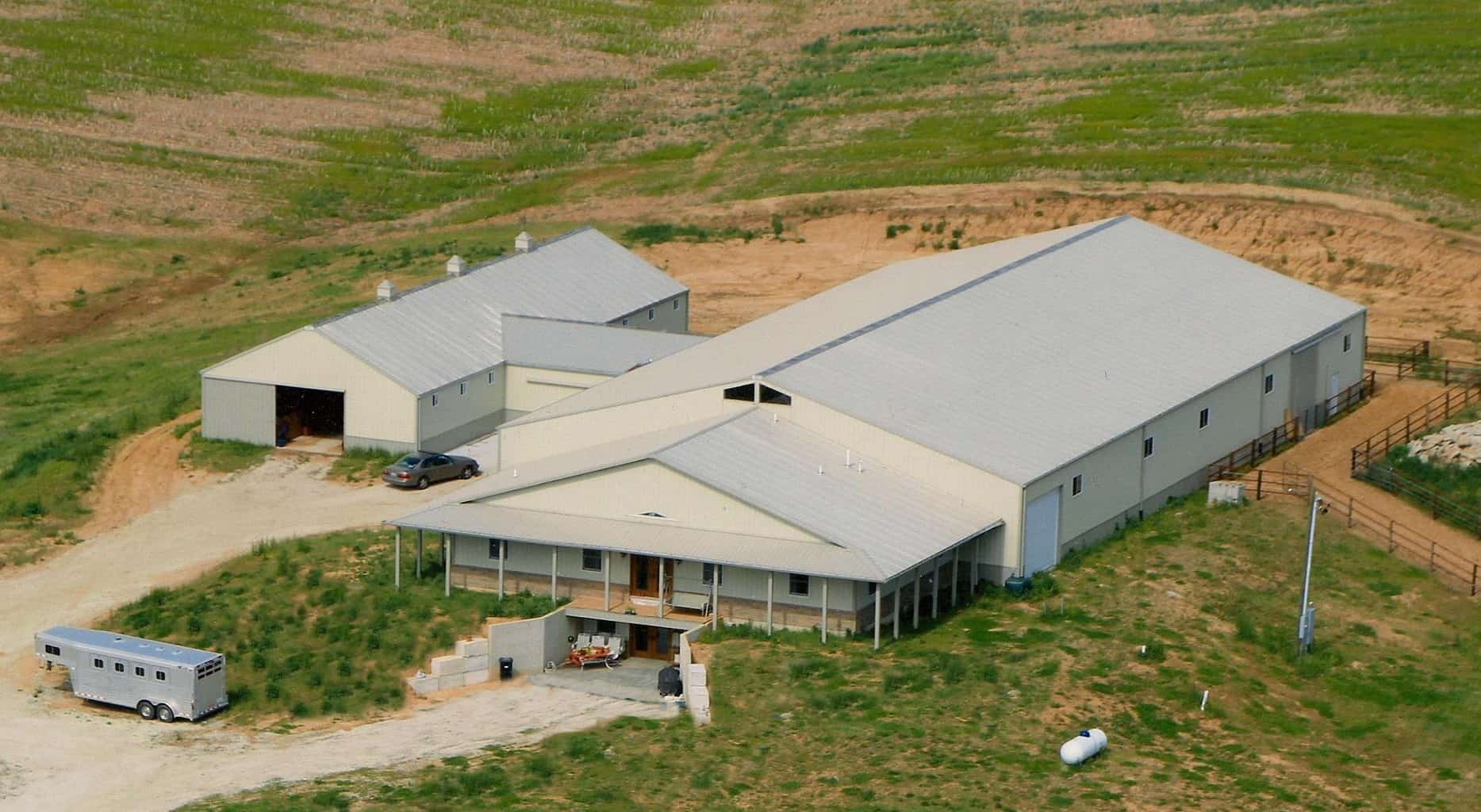 Caring for horses can be hard work, but they become a part of the family and you want to make sure they are comfortable and safe at all times. This is especially true in the cold, winter months in Iowa and Illinois. Horses need to stay dry, and out of the wind to keep them healthy. The winters in Iowa and Illinois have been overly harsh, and it seems that these harsh winters will stick around for several years to come. That is why it is important to have a horse barn to keep them safe.
Horses need to have shelter from sleet, wind, and storms. Horses can tolerate temperatures at zero degree F. anything below that and they cannot tolerate it. With the winters in the last several years in Iowa and Illinois, you need to keep your horse away from the harsh elements.
Choosing a builder for your horse barn that has the experience, is important. Greiner Buildings has the experience and knowledge to get your horse barn built to your specific needs and budget. We provide the best stall barns and indoor arenas in the industry. We will design a perfect layout for you using a 3D rendering and 2D CAD. We offer unique stall barn designs with hay lofts, insulated roofs or walls, and custom horse stalls with unique designs. If you are also wanting an indoor arena, we use natural lighting using a clear or white poly-carbonate.
We also offer a variety of dutch door options and a variety of copulas. Our powder coated slide door rails will last without de-laminating.
Importance of a Horse Barn in Iowa and Illinois
With the polar vortex that has come to Iowa and Illinois in the last several years, the temperatures get down way below what a horse can tolerate. Keeping them out of the wind and keeping them dry is important. Letting Greiner Buildings design your custom horse barn will keep your horse safe from these elements.
We work closely with you from start to finish to ensure that the design fits your needs and stays within budget. We work with you and will create a custom design using our state-of-the art 3D drawing program. This program will show:
Door locations
Window locations
Post spacing
Dimensions
Bracing call-outs
We will meet with you at your location or you can come into our office and take a look at the design on the big screen. We will add or modify any changes you are needing and stay within your budget.
We are located in Kewanee, IL and Washington, IA and have over 30 years of experience. We pay attention to detail and value our customers needs and expectations. Don't let another winter go by without protection your horse from the harsh Iowa and Illinois winters. Keep them safe with a custom horse barn, that will fit your needs, by Greiner Buildings. We have built an outstanding reputation and intend to keep it that way. Don't hesitate, contact us today for your custom horse barn!
What are you looking for?
Iowa and Illinois Accredited NFBA Builders. Washington, Clive, Kewanee, Quad Cities, Muscatine, Burlington, Des Moines, Ankeny, Winterset, Cedar Rapids, Iowa City, Solon, North Liberty, Mount Pleasant, Fairfield, Pella, Tipton, Williamsburg, Newton, Keota, Sigourney, Hiawatha, Marion, Columbus Junction, Wapello, Oskaloosa, Knoxville, Marshalltown, Altoona, Urbandale, West Des Moines, Bettendorf, Davenport, Ames, Kalona, Riverside, West Liberty, Princeton, Geneseo, Galesburg, LaSalle, Dixon, Rock Island, Moline, Wyoming and Sterling. Iowa and Illinois Quality Built Post Frame Pole Barns.